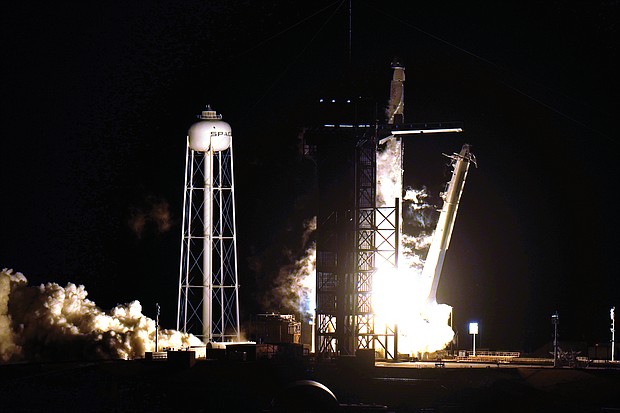 A SpaceX Falcon9 rocket, with the Crew Dragon capsule attached, lifts off from Kennedy Space Center in Cape Canaveral, Fla., last Sunday, with Cmdr. Victor Glover as pilot.
Stories this photo appears in:

SpaceX's newly launched capsule with four astronauts arrived Monday at the International Space Station, piloted by Navy Cmdr. Victor Glover, 44.