He operated once popular Lunch Box
8/8/2014, 6:18 p.m.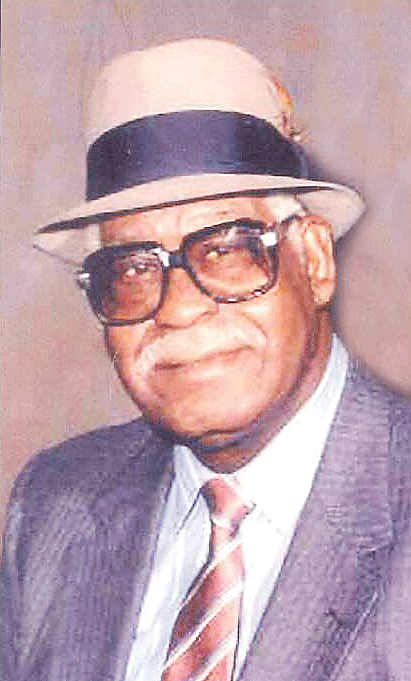 Bob's and Bill's Lunch Box once was the place to go for fried chicken, fish and barbeque in Richmond.
For 27 years, William Edward Johnson ran the popular drive-in restaurant at Poe Street and North Avenue on North Side — now the site of the city's Yancey Street Playground.
"Everyone came after socializing at the clubs or seeing a show at the Mosque," said a niece, Vivian Stovall, one of the relatives her uncle employed.

"It was always busy," said the retired schoolteacher who worked as a waitress, running food to the cars, while her two brothers and a sister cooked and did other jobs inside.
Long retired, Mr. Johnson died Wednesday, July 30, 2014, in Hampton. He was 97.
A Richmond native, he was part of a family of entrepreneurs.
His older sister, Aretha J. Vaughan, owned a Laundromat in Jackson Ward. Another sister, Mable J. Williams, operated Johnson's Florist, which a former daughter-in-law, Pat Williams, now runs as Pat's Florist. A nephew, Ray Vaughan and his wife, Dorothy, own and operate the Goal Post restaurant on North Side.
Mr. Johnson took his shot at business ownership in 1943 with partner Robert Bright. Together, they launched the Lunch Box with the backing of his sister, Mrs. Vaughan.
After Mr. Bright's death, Mr. Johnson ran the business.
Business began declining after integration gave customers more choices, and Mr. Johnson closed the shop and sold the property in 1970. The Lunch Box was later torn down to make way for the playground.
Mr. Johnson moved to Hampton. He later worked for the James River Country Club and for Colonial Williamsburg before he retired.
A graduate of Armstrong High School, he worked on projects in Alexandria and at Fort Storey for the Civilian Conservation Corps in Virginia during the Great Depression.
He was a charter member of Club 533 and a past president of the Renaissance Social and Civic Club in Richmond. He also was former member of the Dochiki Club of Newport News. He was a member of First Baptist Church of Hampton.
Survivors include Lillian E. Johnson, his wife of 45 years, and a stepdaughter.