V.W. Henley, 85, former president of Consolidated Bank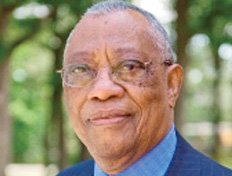 Vernard William Henley presided over the highs and lows of Consolidated Bank & Trust Co. in Richmond, once the oldest independent black-owned bank in America.
During his 30-year tenure as president, he ambitiously oversaw the growth of the community bank from one branch in Richmond to seven branches in Richmond, Newport News and Hampton.
The Korean War veteran also led the growth of deposits from $4 million to $115 million. He won the respect of his peers and was the first African-American to serve as president of the Virginia Bankers Association.
But in his final year when he also was chairman and chief executive officer of Consolidated, he approved high-risk loans that resulted in damaging losses.
Those losses ultimately forced the sale of the bank four years later and brought its end as an independent operation.

Within two years of his retirement in 2001, virtually all of the branches were closed or sold off. Meanwhile, the bank suffered $4.5 million in losses before Consolidated was sold to Abigail Adams, a women-owned bank based in Washington, D.C.
All that remains today are two relatively small branches in Richmond and Hampton that together constitute a division of West Virginia-based Premier Bank Inc.
Consolidated Bank & Trust was founded by Maggie L. Walker in 1903 to build community wealth. She was the first African-American woman to establish and lead a bank in the country.
In the community, Mr. Henley wore multiple hats. He was a past board member of the state retirement system, the Virginia Museum of Fine Arts, the Cultural Arts Center at Glen Allen, the Richmond Memorial Foundation and the Virginia Community Development Foundation.
He also was a former chairman of the Virginia Housing Development Authority and served on the boards of Virginia Union University and the now defunct Saint Paul's College.
Mr. Henley also was a director of the Old Dominion Bar Association and a trustee of the University Fund of Virginia Commonwealth University. He was active with the United Negro College Fund.
He succumbed to illness Tuesday, Aug. 26, 2014. He was 85.
Mr. Henley was remembered on Labor Day at a memorial service celebrating his life at First United Presbyterian Church on North Side.
The oldest of nine children, he began his banking career after graduating from Virginia State College, now a university.
He started out at Mechanics and Farmers Bank in Durham, N.C. He built up experience there and at other banks, including 12 years at Consolidated.

After serving two years as chief executive officer of a Dayton, Ohio, bank, he returned to Richmond in 1971 to become the new president of Consolidated.
By 1984, he had gained full control of the bank after he also was named chairman and CEO.
Loans to predominantly black churches and small businesses became a staple for the bank as he opened new branches on the South Side, the East End and North Side in addition to the Jackson Ward headquarters. He later added three branches in Newport News and Hampton. In the early 1990s, he overcame a $1 million loss when a scam artist ripped off Consolidated and several bigger banks in the city.
The red ink returned in 1999 when the bank ended the year with a $645,000 net loss after charging off more than $1.2 million in loans primarily to businesses that defaulted.
He retired in 2001 after the bank appeared to regain profitability.
But his successor as president, Leon L. Scott of Hampton, and the bank quickly came under the scrutiny of federal and state regulators after the discovery that the bank had lent $7 million to a Mechanicsville-based leasing company's clients — far more than the $1 million loan limit.
Consolidated suffered as Mr. Scott and his successor, Kim Saunders, were unable stop the bank from hemorrhaging red ink or find new investors to add fresh assets.
Abigail Adams kept Consolidated as a separate subsidiary. Premier bought out the entire operation and ended Consolidated's run as a separate bank when Premier merged all of its operations.
Mr. Henley was the widower of the late Pheriby G. Henley, a retired teacher who died in 2010.
Survivors include two sons, Vernard W. Henley Jr. and Wade G. Henley, and a daughter, Adrienne C. Henley.