Personality: Donté A. McCutchen
Spotlight on chairman of H.E.L.P.
8/29/2014, 6 a.m.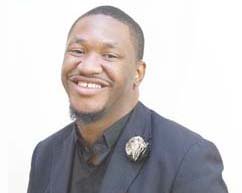 H.E.L.P.'s connection with the Richmond City Health District: The district educates and trains our members.
Our financial support comes from: We don't have much financial support. If someone wants to give, please contact me at (804) 225-0820.
How people with HIV/AIDS are perceived: Dirty, nasty and promiscuous.
How they should be perceived: As regular human beings, as our brothers and sisters.
Role H.E.L.P. is playing: We are working to make it normal for people to get tested and to talk about HIV and STDs. We do this by educating and assisting people with the understanding that we may not all be infected, but we are all affected.
Connections with other clinics and medical centers: We are connected with the Health District and the Fan Free Clinic and are housed at the Minority Health Consortium. We also partner with churches, schools and recreation centers.
Our goal: To continue to have community conversations and not be afraid of knowing the facts.
What the community can do to help: Educate yourselves, participate in conversations and get tested.
How I unwind: Listening to gospel music.
Nobody knows that I: Am shy.
Best late-night snack: Orange soda and a honey bun.
Quality I most admire in another person: Honesty.
In a perfect world, my job would be: U.S. president.