Personality: Juan M. Pierce Sr.
Spotlight on Health Education Award winner
10/31/2014, 6 a.m.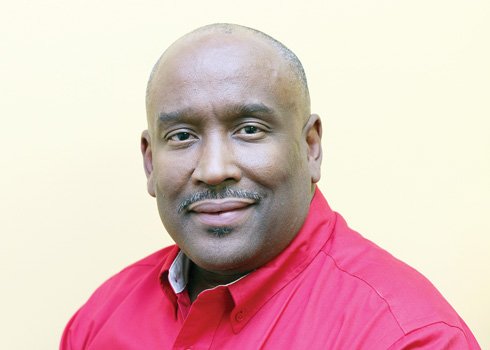 Juan Marichal Pierce Sr. beams as he discusses the Health Education Award he accepted from the Richmond Branch NAACP at its annual Freedom Fund banquet last month.
"For me, it was the equivalent to earning a lifetime achievement award for continuing to promote one of the most important civil rights known to mankind — the right to health care access regardless of race, ethnicity, social status, economics, gender or sexual identity," he says.
Mr. Pierce was honored for serving as the executive director of the Minority Health Consortium Inc., which provides life-saving health education in the Richmond, Petersburg, Hopewell, Emporia and other areas.
Mr. Pierce founded the organization in 1987, and it was incorporated in 1998.
He says he started the group in response to the Report of the Secretary's Task Force on Black and Minority Health issued by the U.S. Department of Health and Human Services.
The report identified health problems that disproportionately cause death in minority communities. That includes HIV/AIDS, cancer, diabetes, infant mortality, homicide, suicide, chemical dependency, cardiovascular diseases and stroke.
"That prompted a number of people in the Richmond community to come together to identify and implement minority-influenced solutions to the devastating problems that precipitated the negative health outcomes documented in the Secretary's Task Force Report," Mr. Pierce says.
The group uses an array of strategies to reach underserved communities, such as "street outreach, social media, social networking technology, peer-to-peer outreach, outreach in non-traditional settings during non-traditional hours, Spanish language outreach and strategic organizational collaborations," he adds.
The group serves a diverse at-risk population, including African-Americans, Latinos, the LGBT community, high-risk heterosexuals, people who inject drugs and inmates.
"The black and Latino communities make up a small portion of Virginia's population, but they are highly impacted by the real weapons of mass destruction," Mr. Pierce says.
He gives high praise to his staff of 24 part-time workers.
"I'm extremely proud to be the leader of one of the most loved, most talked about, most requested, most dedicated, most loyal, highly trained, highly effective community engagement and mobilization teams in the world," he says.
When he's not on the job, Mr. Pierce says he enjoys cooking on Sundays for his sister and his two sons, Juan Marichal Jr. and Tuchili Juan, and watching movies.
He unwinds by spending time with his sons "and laughing at their comical antics."
Meet this week's Personality, Juan M. Pierce Sr.:
Occupation: Executive director of the Minority Health Consortium Inc.
Date and place of birth: May 16 in Richmond.
Current home: Richmond.
Education: Black AIDS Institute, African American HIV University Science and Treatment College, University of California, Los Angeles, July 2014; Black AIDS Institute, African American HIV University Community Mobilization College, February 2012; Centers for Disease Control and American Schools of Public Health Institute for HIV Prevention Leadership, 2003; Virginia University of Lynchburg; and Virginia Union University.
Family: Sons Juan Marichal Pierce Jr., 26, and Tuchili Juan Pierce, 9.
Minority Health Consortium's mission: With the involvement of the community, public and professional organizations and interested citizens, to raise the general level of health of minority persons in the Richmond Metropolitan area through participatory strategies, which enhance healthier lifestyles.