Personality: Bruce S. Richardson Sr.
Spotlight on winner of VHDA's Service to Virginia Award
1/1/2016, 9:25 a.m.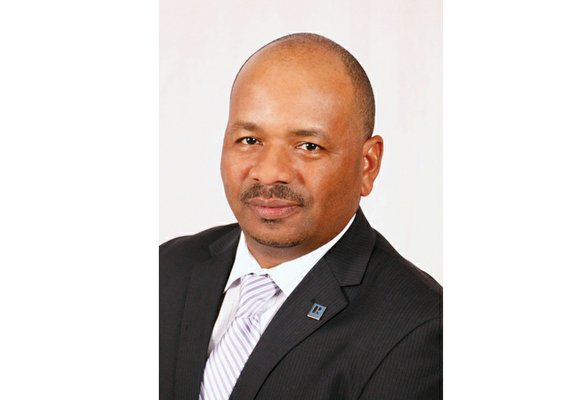 "Equal access is paramount," declares Richmond Realtor Bruce S. Richardson Sr. of providing access to homeownership to all people.
His mission, he says, is "assisting my clients to own a piece of the American dream. Homeownership (can be) a reality for anyone who wants to purchase a home."
To help people achieve their dream of homeownership, Mr. Richardson has hosted courses for first-time homebuyers since 2009.
For his efforts, Mr. Richardson was honored with the Virginia Housing Development Authority's Service to Virginia Award. He was selected by a committee of the Virginia Association of Realtors based on nominations made by association members. He received the award at the association's Real Estate Awards Program in Williamsburg in October.
The award recognizes a Realtor who "has made a significant difference in the cause of minority homeownership during the year, or whose life work merits recognition and celebration for dedication to this issue."
Mr. Richardson calls winning the award a "humbling experience." He said he hosted the courses with assistance from the City of Petersburg, the City of Hopewell, Virginia State University and the VHDA.
"The award indicates that each of the efforts and support from our team of real estate professionals, lenders, attorneys and home inspectors have been of vital assistance to each of those communities that we served," he says.
Mr. Richardson notes that he always advises his clients to attend homebuyers' education courses "as a first step." There, buyers are encouraged to become pre-approved for a loan by a lender before they begin a home search, he explains. The lender's pre-approval gives a homebuyer and the Realtor a "solid picture of the amount that buyers can afford."
Mr. Richardson, who became a licensed real estate agent in 2008, says his latest goals "are to encourage my clients to consider the energy efficiency possibilities in their purchase of residential and commercial properties."
Here's an award-winning Realtor and this week's Personality, Bruce S. Richardson Sr.:
Date and place of birth: February 1967 in Petersburg.  
Current residence: Clarendon Farms in Henrico County.
Education: John Tyler Community College.
I work for: Virginia Capital Realty.
What I do: Represent individuals and families who wish to sell or purchase residential or commercial real estate properties and land.
What Realtors do: Adhere to the National Association of Realtors' (NAR) Code of Ethics and belong to a local professional trade association that promotes and encourages Realtors to adhere to fair housing compliance and professional standards in the selling and marketing of real estate improvements and land for sale.
How I felt when I sold my first property: Very excited!           
Impact of Great Recession on the real estate industry and me: The most recent downturn in the market was very bad. I worked in local and state government during periods of the downturn until the market began to show signs of life. The downturn has made sweeping changes in lending requirements for both lenders and buyers that recently became effective.   
Strength of housing market in Richmond Metropolitan area: Richmond and surrounding areas offer many strengths to interested sellers and buyers. The Richmond Metro area is a central area for access to Washington, to the beach and to the mountains, and many clients love the seasonal weather changes. This area also offers great architectural features in the existing stock of homes as well. The most recent data from the Virginia Association of Realtors' Home Sales Report (November 2015) indicates that Virginia's residential real estate market continues to improve.