Personality: Doris Walker Woodson
Spotlight on Maymont House Benevolent Society Award winner
12/23/2016, 5:45 p.m.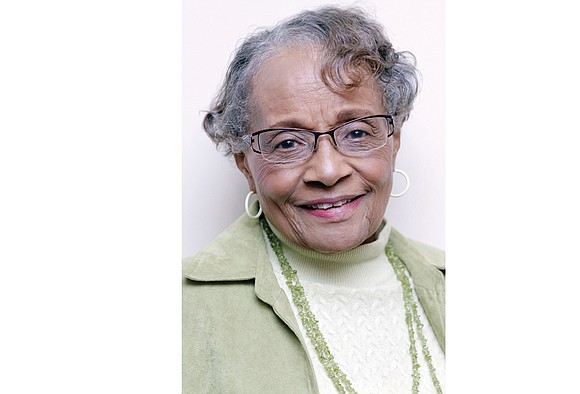 Doris Walker Woodson was reluctant when asked to be the community outreach coordinator for Maymont's project to tell the story of the people who worked as domestic servants for the Dooley family that built and owned the 100-acre Richmond estate from 1893 to 1925.
But Ms. Woodson accepted. And today, 17 years later, she's glad she did.
Maymont's project became the exhibition, "In Service & Beyond," that gives visitors an understanding of the people who kept the Dooley Mansion operating and made the family's lavish lifestyle possible.
The exhibit also tells the story of Ms. Woodson's family. Her grandmother, Frances Twiggs Walker, was head cook for the Dooley family, working in the basement kitchen from 1919 to 1925. Ms. Woodson's mother, also named Frances, worked as an assistant cook.
Ms. Woodson was honored Dec. 1 by the Maymont Council with the 2016 Maymont House Benevolent Society Award, which recognizes individuals who have shown a distinguished commitment to advancing the cause of Maymont's preservation.
Ms. Woodson was honored for her contributions in helping to develop "In Service & Beyond," which opened in 2005, and her presentations to groups across Virginia offering an in-depth view of life at Maymont. She also organized two reunions for descendants of Maymont's domestic workers, which were attended by more than 150 people from across the country.
Ms. Woodson's volunteer efforts as community outreach coordinator were buttressed by her volunteer service for two terms on the Maymont Foundation Board of Directors from 2003 to 2009.
"Thanks to Doris' contributions, the Maymont Mansion offers our guests a much richer, more insightful and more honest presentation of life in America's Gilded Age," said Dale Wheary, Maymont's curator and director of historical collections and programs.
During the presentation, Ms. Woodson was extolled by Anne Innes, the Maymont Council president, as the "living link to the history of this special place."
"My family did not talk a lot about their work for the Dooleys. Domestic work was not a source of pride," says Ms. Woodson, an artist and retired professor of fine arts at Virginia State University. "But as I worked on the project, I began to appreciate my family's hard work and contribution. I benefited from their work," she says.
Meet this week's community volunteer and Personality, Doris Walker Woodson:
Latest honor: Recipient of 2016 Maymont House Benevolent Society Award.
Work I did before retiring: Professor of fine arts at Virginia State University for 30 years, retiring in 1991.
Date and place of birth: Jan. 13 in Richmond.
Current residence: Westminster Canterbury Richmond, a retirement community.
Education: Bachelor's of fine arts, Xavier University, and master's of fine arts, Virginia Commonwealth University.
Family: Four sons, Bernard R. Woodson III, Wayne E. Woodson, Gerald A. Woodson and Gregory B. Woodson; 15 grandchildren; and 22 great-grandchildren.
Meaning of award to me: I am very honored and very humbled.  This honor was one of the highlights of my life. It was so unexpected! I was so nervous, I practiced what I was going to say several times. But just before it was time for me to speak, I forgot all of it.