Personality: Michelle Evans-Oliver
Spotlight on AARP Virginia's 2018 Rookie of the Year Award winner
11/21/2018, 6 a.m.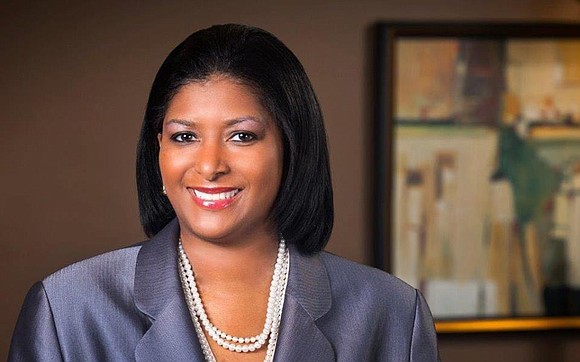 "I was shocked. I was humbled. I said, 'Wow! I didn't think I had done anything out of the ordinary."
That was the reaction of Michelle Evans-Oliver, a volunteer AARP community ambassador, when she learned she had been selected as AARP Virginia's 2018 Rookie of the Year.
As an AARP community ambassador since March, she speaks to groups in Metro Richmond about her passions – genealogy and caregiving.
Ms. Evans-Oliver was recognized along with five other volunteer award winners during a banquet at AARP Virginia's All Volunteer Assembly in Charlottesville on Nov. 7.
"When you do things that you love and have passion for, you don't think about it. You just do it," Ms. Evans-Oliver says.
The nonprofit, nonpartisan organization advocates for and serves the needs of people 50 and older.

"Today's AARP is not your parents' AARP," Ms. Evans-Oliver says. "For the present generation of seniors, AARP is different. Historically, most people thought of (AARP membership) as just getting discounts. Today, it is resources.
"You can call AARP and ask a particular question about where to go to get caregiving, financial advice, insurance, health care, Medicare supplement plans, veterans' assistance, driving school and other issues seniors are interested in finding out about," she says.
"Being an AARP community ambassador is a blessing to me because of all of the information I can use to help others in many different facets of their lives."
Ms. Evans-Oliver, who has more than 20 years of experience in the financial, insurance and marketing industries, is founder and president of the Oliver Financial Group. The Richmond native says she started her business because she wanted more freedom and independence to pursue other passions as a community servant-leader.
"Helping others and volunteering is something that I have always done," she says. "It was instilled in me as a child, as my parents were great examples of volunteerism. They instilled in me early on it is better to give than receive and that true happiness comes from giving without expecting something in return."
Ms. Evans-Oliver got involved with AARP when she met a regional vice president for the organization last December. The conversation led to her contacting the associate state director for multicultural affairs in AARP's Richmond office and becoming a community ambassador earlier this year.
"AARP finds a niche that you are interested in and you come in as a volunteer," she explains.
Her niche and passion is genealogy because her family's ties to the late Carter G. Woodson, a scholar, writer and historian from Virginia who is known as "the father of black history" and launched the first "Negro History Week" in February 1926. He also founded the Association for the Study of African-American Life and History, which is still vibrant today.
While she is still researching the connection, Ms. Evans-Oliver says her grandfather also was a Woodson and her family came from the Central Virginia area where Carter G. Woodson was born.
"Knowing where you come from helps you figure out who you are, what you do and makes you feel whole," she says. "It helps you become complete.