Personality: Jacquelyn E. 'Jackie' Stone
Spotlight on ALM National Women in Law Lifetime Achievement Award winner
10/11/2018, 6 a.m.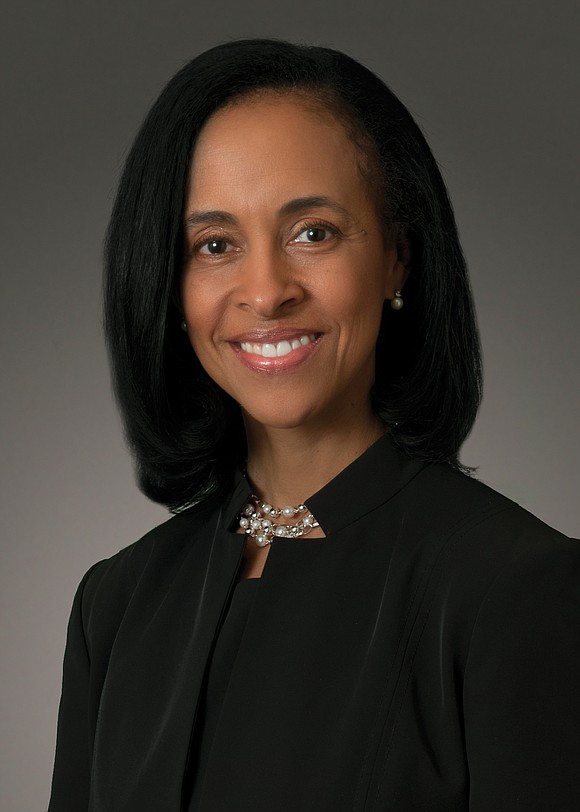 Passion and purpose are the driving forces for Jacquelyn E. "Jackie" Stone, one of Richmond's brightest and dedicated lawyers.
Ms. Stone, a partner at McGuireWoods' Richmond office who also served for more than 20 years as the global firm's hiring partner, was honored with the American Lawyer Media's National Women in Law Lifetime Achievement Award.
She was among six women nationwide to receive the prestigious award during a ceremony Oct. 3 in Washington.
"These women stand out because they are business strategists, complex problem-solvers and … great lawyers," organizers stated in announcing the awards. "And as important is that they are great people-leaders — they care more about the success of the team than their individual success."
Ms. Stone, who joined McGuire Woods in 1985 after working as a legislative assistant in the U.S. House of Representatives, created and chaired McGuireWoods' Diversity & Inclusion Committee, advocating for hiring a more diverse team of lawyers as essential to providing the best service to clients.
"The legal practice is increasingly global," Ms. Stone explains. "Clients expect law firms to solve problems and identify solutions to address their legal issues on a worldwide spectrum.
"Not only do clients want to see diverse talent working on their matters, they also want lawyers to develop solutions that reflect a comprehensive knowledge of the law, as well as an understanding of the diverse context in which businesses operate today."
Ms. Stone also actively works in attracting a diverse array of students to the legal profession. She serves on the board of Just the Beginning – A Pipeline Organization, which was founded by a group of federal judges to encourage students in underserved and underrepresented populations to pursue career opportunities in law.
The organization's commitment at all academic levels, from elementary to high school, is demonstrated in its "Robes In Schools" program where "judges go (to schools) and just talk to the students," Ms. Stone says.
"We have to expose the students so they can see that they can be judicial clerks and lawyers arguing before the Supreme Court," she continues. "They just have to see people that look like them doing these types of jobs in the judicial system."
She notes that while some progress at diversity and inclusion has been made, "we have a lot more to do."
Ms. Stone's path into the legal profession started by observing her father, the late William T. Stone Sr., a Williamsburg funeral home director and lawyer who made history in 1968 when he was one of the first African-Americans appointed as a substitute judge in Virginia.
"I watched him work very, very hard," Ms. Stone recalls. "He was an all around general practitioner who covered everything — criminal, civil, bankruptcy, family law and real estate."
Concurrently, her mother, Sara Cumber Stone, encouraged her to talk to women who had achieved things in their lives. "She would say, 'That's someone that you should meet.' She was the one who helped me understand what a mentor is," Ms. Stone says.