Personality: Doris Henderson Causey
Spotlight on the Virginia State Bar's first African-American president
7/28/2017, 12:03 p.m.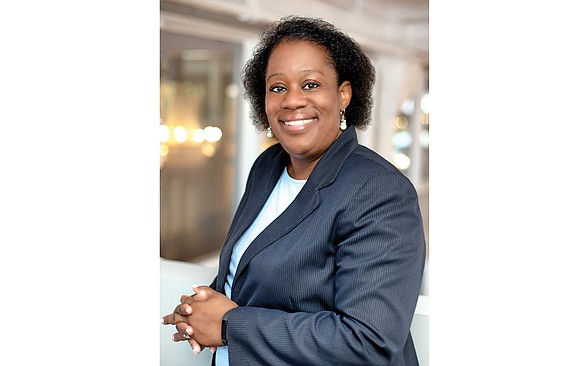 When Doris Causey was given a class assignment in third grade to create a collage about what she wanted to be when she grew up, her creation pictured the grownup her as a lawyer. "I argued and would always have to get my point across," she says. "As the youngest of six, I learned early to speak up and stand up for what I wanted."
The 47-year-old Mississippi native wound up doing that and much more. Mrs. Causey, who is the managing attorney for the Richmond office of the Central Virginia Legal Aid Society Inc., has an even greater role in Virginia legal circles. On July 1, she became president of the Virginia State Bar, the agency that regulates the legal profession in Virginia. She is the first African-American and the first legal aid lawyer, to hold that position in the Virginia State Bar's 79-year history. Her term runs through June 30, 2018. She said conversations about fairness and civil rights were a constant in her household as a child. She grew up in a family of educators. Her mother was the first African-American professor of education at the University of Mississippi, her father taught at a local high school and her grandmother had a master's in education. And while she says she was groomed to become an educator, doctor or lawyer, her path to becoming an attorney took a detour in the classroom. After earning a master's in education, she taught high school math. Mathematics, she says, "is my first love. But you know how you have that calling, that feeling that there's something else for you to do? My calling is law." As a legal aid attorney, she represents people whose income falls below the poverty line. She handles primarily civil cases — domestic violence protective orders, landlord-tenant disputes, divorces and child custody and support. "There are more than 1 million Virginians who qualify for legal aid assistance," Ms. Causey says. "Yet there are only approximately 135 lawyers to serve them." Ms. Causey says she recognizes Virginia's legal system and the VSB are faced with many challenges, from a low number of African-American women in the field to the need for greater legal resources for low-income people.
Asked what she hopes to accomplish as VSB president, she says, "I don't have just one objective. I want to increase the diversity of volunteers involved with the VSB and within smaller bars; decrease the access to justice gap; advance the availability of legal services provided to all; and improve the quality of legal services." Meet this week's Personality and history maker, Doris Henderson Causey:
Occupation: Managing attorney of the Richmond office, Central Virginia Legal Aid Society Inc.
Date and place of birth: Feb. 21, in Oxford, Miss.
Current residence: Glen Allen.
Alma maters: Bachelor's degrees in mathematics and political science, University of Mississippi; master's of education, Tennessee State University; J.D., Thurgood Marshall School of Law at Texas Southern University.
Family: Husband, Tracy L. Causey; and three children, Caleb, 15, Jillian, 10, and Joshua, 9.