Doris Causey honored with Hill-Tucker Public Service Award
3/1/2019, 6 a.m.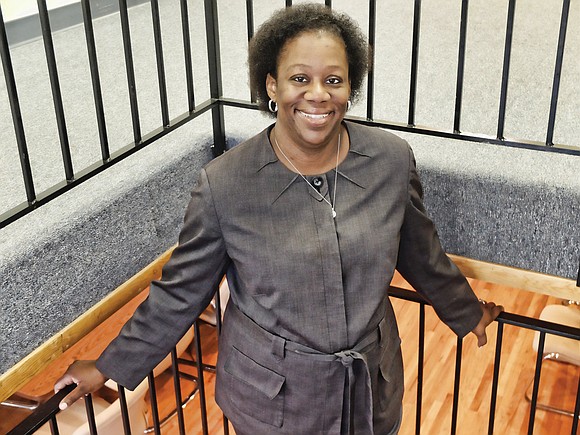 One of the top civil lawyers for low-income residents in the Richmond area has received recognition for the important work she is doing.
Doris H. Causey, managing attorney for the Richmond Office of the Central Virginia Legal Aid Society, is the 2019 winner of the Hill-Tucker Public Service Award.
The Richmond Bar Association presented the award to Mrs. Causey Feb. 21 in recognition of her "conspicuous public service and distinguished service beyond the practice of law."
The award is named for two civil rights legal giants, Oliver W. Hill Sr. and Samuel W. Tucker, who fought segregation and broke down color barriers in education, employment, health care and the courts as attorneys in Richmond.
The association cited Mrs. Causey for traveling the state representing indigent clients through which, the association stated, she has "made a difference in the lives of thousands of Virginia residents, positively influenced the public's perception of the legal profession and the justice system and served as an excellent leader and role model for her fellow bar members."
Mrs. Causey became the first African-American president of the Virginia State Bar in 2017 and was also the first Legal Aid lawyer to be elected to that post.
She also is the first State Bar president to serve on the executive committee of the American Bar Association's National Council of Bar Presidents.
Mrs. Causey serves on the executive committees of the Virginia State Bar, the Old Dominion Bar Association and the Virginia Law Foundation's CLE Committee and has participated in various other bar associations to advance the legal profession, the Richmond Bar Association stated.