Personality: Clarence M. Dunnaville Jr.
Spotlight on Hill-Tucker Public Service Award winner
2/26/2015, 6:27 a.m.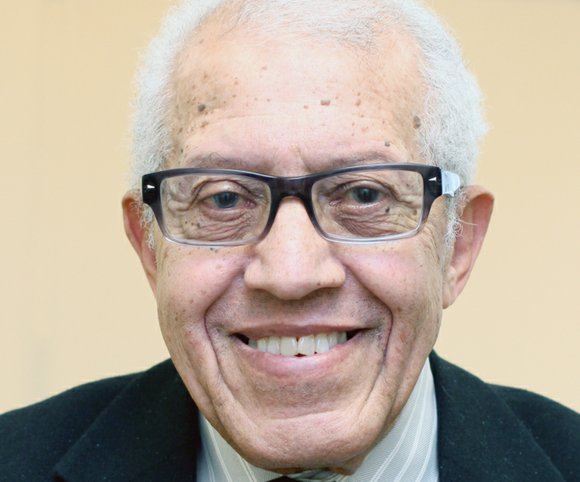 Clarence M. Dunnaville Jr. loves to converse about his more than six decades as an attorney and change agent involved in civil rights. He has stories about the many icons he has met and worked with during that time.
"I was involved in so many things through the years," the engaging 81-year-old Chester- field County resident says. "I was always moving on, trying to make things better."
Mr. Dunnaville is among a special cadre of African-American attorneys who waged important legal battles against discrimination and forever changed the nation's landscape.
He is to be honored by the Richmond Bar Association for a lifetime of public service and distinguished service to society beyond the practice of law.
Mr. Dunnaville will be presented with the Hill-Tucker Public Service Award, named for its first recipients — Oliver W. Hill Sr. and Samuel W. Tucker, who were members of the legendary Richmond civil rights law firm of Hill, Tucker & Marsh that successfully dismantled segre- gation barriers in education, employment and government. Mr. Dunnaville joined the firm in 1990 and practiced there through 2000.
The award will be presented at a bar association luncheon Thursday, Feb. 26, at a Downtown hotel. "His selfless dedication to civil rights, pro bono service and juvenile justice more than qualify him for the award," Lee Martin, executive director of the Richmond Bar Association, explains.
As is his penchant, Mr. Dunnaville humbly speaks of accepting the award.
"I really don't deserve it," he says. "All the people who did all the hard work are the support people who made it possible for Oliver Hill, Spottswood Robinson, Henry Marsh, Samuel Tucker, Harold Marsh, myself and others to do what we did. They changed America, and I followed behind them.
"Whatever accomplishments I have made, it would not be possible without many different people who have helped me along the way," he adds. "I am just a spoke in the wheel."
Mr. Dunnaville attributes his successes to "hard work, determination and some luck."
As a student in the early 1950s at Morgan State University in Baltimore, he participated in demonstrations picketing racially segregated theaters and sit-ins at lunch counters.
Mr. Dunnaville recalls going with one of his professors in December 1953 to the U.S. Supreme Court in Washington, where he heard attorneys Thurgood Marshall and Spottswood Robinson III argue for plaintiffs in the Brown v. Board of Education case in which the high court struck down separate public schools for black and white students.
"Spottswood went first and gave a magnificent argument," Mr. Dunnaville recollects. "Thurgood then did a tremendous job as well. I'm one of the few people still living who heard those arguments.
"What struck me the most about the experience was when you get to the Supreme Court building, you look up and the words, 'Equal Justice Under Law,' are inscribed," Mr. Dunnaville said. "I knew then that did not exist for black and poor people, and I've been trying to do something about it my whole life."