Former Old Dominion Bar Association president faces disciplinary hearing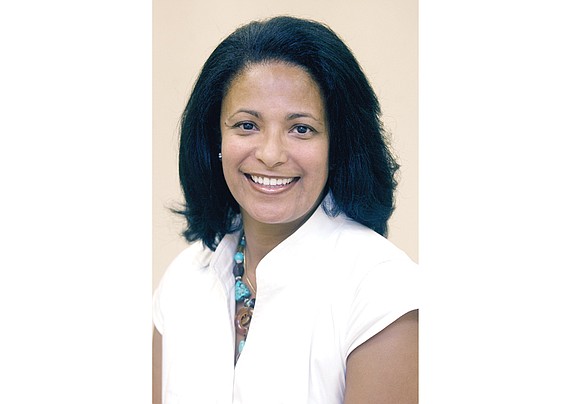 By all accounts, Vinceretta Taylor Chiles has long been regarded as having a stellar legal career in and out of court.
The Richmond lawyer's long résumé includes her past service as president of the Old Dominion Bar Association and recognition as an advocate for diversity in the legal profession.
Among other honors, Virginia Lawyer's Weekly legal publication named her to its 2014 class of Leaders in the Law.
But now, Ms. Chiles is facing serious accusations from the Virginia State Bar, which regulates attorneys.
The bar alleges she mishandled the cases of several clients and sought to block the bar's investigation.
Ms. Chiles is scheduled for a public disciplinary hearing on Friday, March 24.
In one case, the bar alleges that Ms. Chiles filed lawsuits on behalf of a mother and daughter injured in a traffic accident, but did not contact the insurance company as required. As a result, the lawsuits were purged for failure to timely serve notice of the suits, according to the bar.
Separately, the state bar has alleged that Ms. Chiles received a $15,000 fee in 2015 to represent a client in a criminal matter in Brunswick County, kept the money and did not follow through.
According to the bar, Ms. Chiles claimed to have received only $250 from the client.
However, the bar's investigation turned up a receipt that Ms. Chiles provided to the client's wife that stated that the full amount had been received and that the balance on the account was zero. The bar found no evidence the money was placed in Ms. Chiles' trust account, and alleges that she improperly converted it to her own use.
The bar also states that Ms. Chiles notified the court that she was representing the client in the case involving revocation of a suspended sentence, but then failed to submit a brief on the client's behalf by the deadline, failed to appear at two scheduled hearings for the client and then did not respond to calls for an explanation from the prosecutor or the client and his family.
The client ultimately hired another attorney, who later tried the matter and secured a dismissal, according to court records.

However, when Ms. Chiles did not return the $15,000, the bar stated, the client's family filed the bar complaint. Ms. Chiles has since repaid the $15,000, according to her attorney, Paul D. Georgiadis of Richmond.
The bar also stated that Ms. Chiles told investigators she missed the hearings because her phone fell into water, wiping out her calendar.