Police, prosecutors rely on community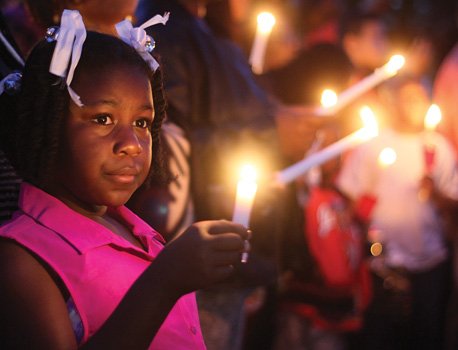 Mr. Barry said recent police chiefs, including current Chief Ray Tarasovic, and his boss, Mr. Herring, have added more resources to investigate and prosecute homicides.
Mr. Herring, who has led the Commonwealth's Attorney's Office for nine years, said he has been able to retain more veteran prosecutors, who traditionally left for better paying jobs once they became effective trial lawyers.
"That has allowed us to bring to trial and successfully prosecute more homicide cases," he said.
The police and Commonwealth's Attorney's Office also now work more in union, Mr. Barry added, to solicit and protect those who cooperate in the prosecution of homicide cases by offering them anonymity to the fullest extent possible, perhaps a monetary reward for their help, and sometimes relocating witnesses and their families to ensure their safety.
Lt. Laino said the department does not keep data on how many homicides they solve getting help from the community from programs such as Crime Stoppers. He said anonymous tips are a major tool in solving some cases.
Figures show that Richmond police cleared 28 of 37 homicides in 2013, 27 of 44 in 2012 and 29 of 37 in 2011. Many of those were with community help, Lt. Laino said.
As of Nov. 25, police have cleared 27 of 41 homicides so far this year.
Lt. Laino said police are always seeking to build greater trust and bonds with people in crime-plagued neighborhoods in order to thwart criminals and bring them to justice.
They do so by speaking at community meetings, churches and schools and while patrolling neighborhoods. They also participate in National Night Out activities, meet once a month with faith leaders and organize sports and educational opportunities for at-risk youths.
"It's a team effort," Mr. Herring said. "We're all in this together."
"We really do want to rid neighborhoods of these violent perpetrators and make them safer places for everyone," Lt. Laino said.