Personality: James H. Lewis Jr.
Spotlight on 2014 Astorian of the Year
12/28/2014, 10:58 p.m.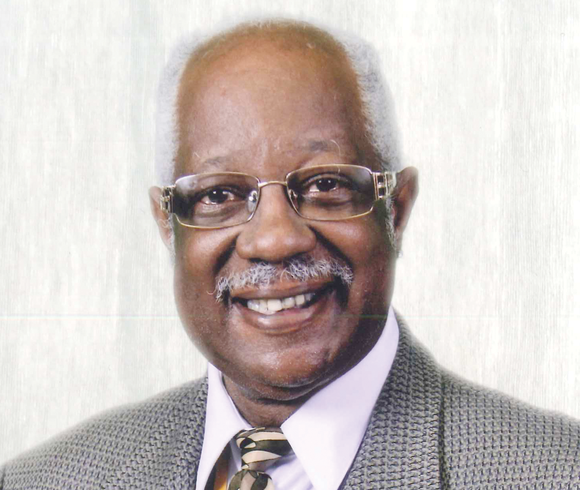 James H. Lewis Jr. says being a member of the Astoria Beneficial Club Inc. has been transformative.
"I had never been socially motivated before," he says,"except with my own children.
"All my children were active in sports growing up and I spent a lot of time supporting them on their various teams," Mr. Lewis recalls.
Eight years later, he has been honored as the 2014 Astorian of the Year.
The Henrico County resident was recognized for his service to the community and within the 113-year-old Richmond men's club, whose mission is to promote "higher moral, intellectual, civic and social standing."
Started in 1901, the organization has promoted voting and community service since its inception. It is well known for commissioning the statue of Bill "Bojangles" Robinson in Jackson Ward and for mentoring students at Fairfield Court Elementary School.
Mr. Lewis says he was "shocked" to learn he had won the honor, which was presented in November at the organization's annual year-end awards banquet at the Trinity Family Life Center.
"It's not about me," Mr. Lewis emphasizes. "It's about us all working to make the community better."
Mr. Lewis says he joined the Astoria Beneficial Club after a friend suggested he get involved in the club's mentoring program at Fairfield Court Elementary because he works well with children.
Now ask Mr. Lewis about the positive impact the mentoring program has had on him and you'd better block off plenty of time to listen.
"It's very, very important to me to work with the children there," he enthusiastically says. "I've gotten so close to some of them that they call me daddy now. I can't describe how good that makes me feel."
After seeing the tough circumstances many of the children face, he has challenged them to become more engaged in pursuing their dreams. He also lets them know he is sincerely interested in their growth and success.
Mr. Lewis wholeheartedly throws himself into the club's projects. He has joined several committees, taken young people to the General Assembly to show them the political process and is helping to move archives into the Black History Museum and Cultural Center of Virginia under construction in Jackson Ward.
The club also awards scholarships to students to attend college.
"It's a heart thing," Mr. Lewis says of the selfless work he and other Astorians perform.
He learned the meaning of hard work and determination growing up in Richmond, where he attended Armstrong High School.
He enlisted in the Navy after graduation, where he served during the Vietnam War. He recalls being aboard the USS Forrestal in 1967 when a rocket accidentally misfired onboard the ship, killing 134 soldiers and injuring 161 more.
Mr. Lewis later enrolled at Virginia Commonwealth University, where he earned a bachelor's degree in business.
Here's a look at this week's Personality, James H. Lewis Jr.:
Occupation: Retired supervisor, U.S. Postal Service.
Birthdate and place: July 7 in Richmond.
Family: Pamela Lewis, wife; children, Sharell Bradby, Dwayne Lewis, Trinika Lewis-Wilson, Antoine Lewis, Jamesha Lewis and Jasmine Lewis.
Mission of Astoria Beneficial Club: Astoria has inspired outstanding men from every walk of life to higher moral, intellectual, civic and social standing. It has a history of contributions that help to make Richmond a community of hope and cooperation today and tomorrow.
Number of members: 106.
Average age of members: 55.
How it feels to continue the Astoria legacy: Outstanding.
Why I am excited about this organization: Because of my growth in the area of social responsibility.
How I unwind: I go fishing.
Best late-night snack: Coconut pie.
I am most motivated by: My chances in life following an illness.
Quality I value most in other people: A good listener.
The person who influenced me the most: My father, James H. Lewis Sr.
Book I am reading now: I just finished reading "Led by the Spirit of God" by Dr. Benjamin W. Robertson.
Best time of my life: I caught a 32-inch flounder and my picture was published in a newspaper.
My next goal: To go to the Super Bowl in Dallas.