Dr. E.D. McCreary Jr., 95, mourned
11/14/2014, 6 a.m.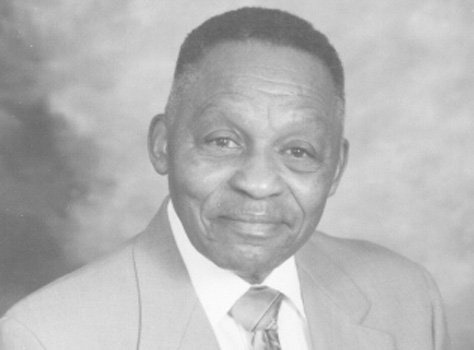 Dr. E.D. — for Edward Daniel — McCreary Jr. was known as a "pastor's pastor."
During a long career in the ministry, he influenced thousands of Richmonders.

He also helped mold new generations of ministers as a professor at Virginia Union University's seminary.

Dr. McCreary died Monday, Nov. 10, 2014, at a local hospital. He was 95.
His death came two weeks after Mount Carmel Baptist, the East End church he had led for 34 years, honored him while marking its 127th anniversary. At the program, City Councilwoman Cynthia I. Newbille presented him with a council recognition award for his contributions to the ministry and Christian education.
Dr. McCreary's life will be celebrated noon Monday, Nov. 17, at the 1,000-seat St. Peter Baptist Church, 2040 Mountain Road in Henrico County. St. Peter's pastor, Dr. Kirkland R. Walton, will officiate. The eulogist: Dr. Stephen Greene Howard, current pastor of Mount Carmel Baptist.
Dr. McCreary's wake will be held from 5 to 7 p.m. Sunday, Nov. 16, at St. Peter.
Described as a wonderful orator with self-deprecating humor and a kind word for all he met, Dr. McCreary was born in Williamsburg in January 1919. The son and brother of ministers began his career after being licensed to preach at age 20 by his father at Ebenezer Baptist Church in Charlottesville.

Dr. McCreary prepared himself by earning his bachelor's degree in history from VUU in 1940 and a separate bachelor's in divinity from Andover Newton Theological School in Massachusetts. He later earned his master's and doctoral degrees from Union Theological Seminary in Richmond.
Proud to bear the title of reverend, he pastored four churches before he retired in 1988 after 46 years in the pulpit.

He served two years as pastor of Saint John's Baptist Church in Woburn, Mass., followed by three years at Trinity Baptist Church in Newport News.
In 1947, he was called to lead Westwood Baptist Church in Richmond and then moved on to Mount Carmel in Church Hill when the church called him in 1954, the same year the U.S. Supreme Court struck down separate and unequal segregated public schools in the landmark case Brown v. Board of Education of Topeka, Kan.
After retiring, Dr. McCreary would go on to serve as interim pastor of 10 churches, ranging from First Baptist in Hampton to Saint Mark Baptist in Louisa County.
Along with preaching, he spent 39 years as a faculty member at Virginia Union University, teaching undergraduate and graduate courses and setting high standards for his students.
He served for years as chairman of the Department of Philosophy and Religion and the Division of Humanities. He also taught at VUU's Samuel DeWitt Proctor School of Theology before he retired in 1984.

He continued to influence education in Virginia during his service on the State Council of Higher Education.
Dr. McCreary often was called to lecture and present workshops at colleges and universities across the country. He added to his education with post-doctoral studies at the University of Chicago, Union Theological Seminary in New York, Princeton University in New Jersey, as well as schools in England and Germany.