Sickle Cell Sunday designated at area churches
9/26/2014, 6 a.m.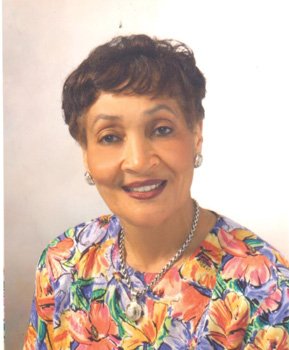 Florence Neal Cooper Smith has been on a mission to eradicate sickle cell anemia for more than seven decades.
Now, a VCU Medical Center-backed committee named for the 83-year-old North Side resident is asking churches to join the fight.
The Florence Neal Cooper Smith Sickle Cell Committee is asking area pastors to collect a special offering or to make a donation to fight the sometimes-fatal blood disorder that predominately affects African-Americans.
The effort is called a "Love March for Sickle Cell Disease."
Organizers have designated Sunday, Sept. 28, as "Sickle Cell Sunday."
Contributions will help fund the Florence Neal Cooper Smith professorship at the VCU School of Medicine, said Gail A. Atkins, chair of the 11-member committee.
Endowed in 2014, the professorship will be dedicated to research, finding better methods of treatment and assisting in care management, Ms. Atkins added. The ultimate goal is to raise $1 million toward the endowed chair.
Ms. Smith, who does not have sickle cell, retired in 1995 as director of the Sickle Cell Anemia Awareness Program at VCU Medical Center. She had served in the position since 1972.
She was honored in a resolution by the state House of Delegates in 2003 for her efforts.
Ms. Smith said she first learned of sickle cell anemia at age 11 while reading a journal in a doctor's office. Ever since, she has been seeking ways to combat sickle cell anemia, she said.
"It's a God thing," Ms. Smith told the Free Press. "I think God wanted me to do whatever I could to help fight sickle cell. So, that's what I've tried to do."
Sickle cell anemia is a chronic, inherited blood disorder that affects red blood cells. It causes episodes of intense pain.
Details on the Sickle Cell Sunday: Ms. Smith, (804) 321-3117.