Gladys Knight still 'guided by the spirit'
USA_Today | 9/30/2014, 6 a.m.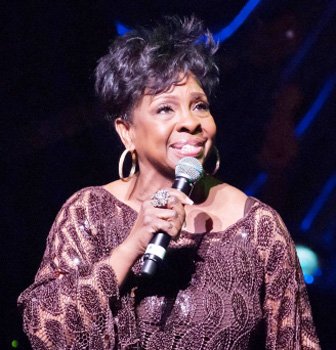 Gladys Knight was 4 when she sang in her first church recital. She recalls "running up and down the aisles, playing there. My mom and dad always let us be kids."
That's not to say that the beloved R&B veteran, who turned 70 in May, ever took what she was singing or hearing for granted. At home, her parents would "sit us down and read Bible stories."
Many decades later, she would earn two Grammy Awards in gospel categories, for the 2005 album "One Voice" and a duet version of "Heaven Help Us All," performed with Ray Charles and featured on Mr. Charles' posthumous "Genius Loves Company."
On her new album, "Where My Heart Belongs," Ms. Knight lends her inimitably husky, throbbing, still-robust voice to both original inspirational songs and favorites ranging from Kirk Franklin's "Always" and Bebe Winans' "In the Midst of the Rain" to the 1899 spiritual "Were You There."
"When I start working on an album, I usually have people submit songs," Ms. Knight said. "But this time — it was the weirdest thing — they just started coming."
Raised a Baptist, she has "frequented many churches." But Ms. Knight joined the Church of Jesus Christ of Latter-day Saints in 1997, inspired by her daughter and son, who also had become followers.
"Seeing how my children Jimmy and Kenya were growing in the Gospel, I found it to be a spiritual elevation for me as well," she says.
The singer is quick to point out, laughing, "I am not perfect — I mess up sometimes." But she is "always guided by the spirit. That's always been the best and most important part of my life. I take it with me every time I step on stage."
Ms. Knight's fans can look forward to seeing her play the mother of "a clean-cut guy" in the Lifetime movie "Seasons of Love," set to air in late November.
"It's a clean, spiritually motivated love story — we don't get enough of those."