Half of Ferguson City Council now black
Jim Salter and Jim Suhr | 4/16/2015, 8:16 a.m. | Updated on 4/17/2015, 11:31 a.m.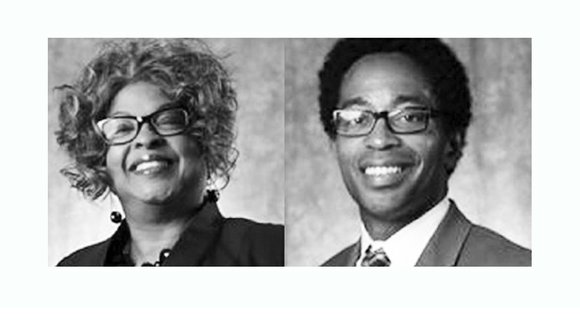 A strong push was made after the shooting to register more black voters last year, but just 562 new voters were added to the rolls. In recent weeks, the focus has been on getting those who are registered to vote.
The high turnout came despite brutal weather. Strong storms, including lightning and heavy rain, tore through the region for several hours before noon.
The weather didn't deter Eddie McNeil, 59, who has lived in Ferguson since 2013. He said he voted for Mr. Bell.
"I felt it was really important to come out in this election," Mr. McNeil said. "In the past, I have to admit, that I haven't come out to vote, but I felt it was important based on the things that have happened in Ferguson. I feel like it's time that we get the kind of leadership in that we wanted."
Mr. McNeil said racial profiling is a problem in St. Louis, citing the Justice Department report on Ferguson that found the town's municipal court treated black residents more as sources of fines and fees to support the government than as citizens deserving of protection.
"I'm a pretty good guy, and I could tell you — see, the only time I've ever been to jail is based on a traffic stop," Mr. McNeil said. "I wasn't able to pay a ticket, and a warrant was issued for my arrest. You're not allowing a citizen to be successful if he's looking for a job and he has a warrant for his arrest, he's got to worry about court costs ... He doesn't have a job because he's not qualified to have a job simply based on a ticket, a warrant, a failure to appear warrant. It's just ridiculous."