Jack Gravely new NAACP interim executive director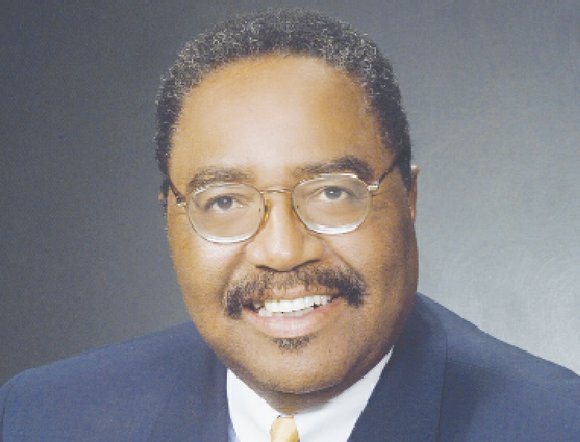 Jack Gravely last led the Virginia State Conference of the NAACP as executive director more than three decades ago.
This week, Mr. Gravely began a second stint with the organization, this time as interim executive director.
"I know this is a different era, but we still face some of the same issues along with some new ones, and I have the same passion to lead this organization to address them," Mr. Gravely said Wednesday.
He takes over from King Salim Khalfani, who was pushed out by the board in early 2014 after serving in the post for 15 years.
Mr. Gravely, who hosts "The Jack Gravely Show," a weekday radio talk show on WLEE 990 AM in Richmond, was confirmed by the state NAACP's executive committee at a special meeting in Richmond last Saturday, state President Carmen Taylor told the Free Press.
"I'm honored he's willing to come back to help us," Ms. Taylor said. "I truly appreciate his commitment to this organization.
"I'm happy to have someone who has a strong history with this organization, who has been in the role of executive director," she added. "He understands our mission and knows how we operate."
Mr. Gravely, a Petersburg resident, has agreed to serve in the temporary role for 12 months as the executive committee seeks a full-time executive director, Ms. Taylor said.
He will be paid a stipend, but Ms. Taylor would not say how much.
Mr. Gravely said his first order of business will be "to touch base with as many stakeholders as I can, bring in staff and individuals that can help us immediately and hit the road running."
Ms. Taylor said she first approached Mr. Gravely about four months ago about temporarily filling the position, and he asked for time to think it over.
He said he agreed to return to serve in the position "out of my love and respect for the organization that gave me my first job after I got out of the University of Virginia School of Law" in 1972.
Mr. Gravely served as state NAACP executive director from 1976 until 1985, when he resigned to work as a special assistant to the Arlington County manager.
The state NAACP has struggled to meet the needs of its more than 100 branches, college chapters and youth councils without an executive director.
"I think it would be an absolute disgrace and disrespect to the heroes that built this organization in this state to allow it to die on the vine for lack of leadership, management, funding and vision," Mr. Gravely said.
Mr. Gravely, who good-naturedly would say only that "I'm over 25 years old," was the seventh of 12 children in his family. He grew up in Pocahontas, a coal town in Tazewell County in Southwest Virginia.
He graduated from Fayetteville State University, before attending the University of Virginia School of Law.
Among his many accomplishments: He was appointed the first director of diversity at the Federal Communications Commission in September 1995. He also served as a special assistant to the late national NAACP Executive Director Benjamin L. Hooks and worked at National Public Radio as assistant to its president for affirmative action.
Mr. Gravely will be assisted at the state NAACP headquarters across from Virginia Union University by volunteer Mary Easter, a longtime administrative assistant at the office.
In other developments, Sylvia C. Wood, the former president of the Richmond branch NAACP, is the new state treasurer.
And Linda Thomas, a former NAACP state president, no longer is director of administration for the state NAACP.