Louis Stokes, 90, Ohio's first black congressman
Reuters | 8/27/2015, 7:34 a.m.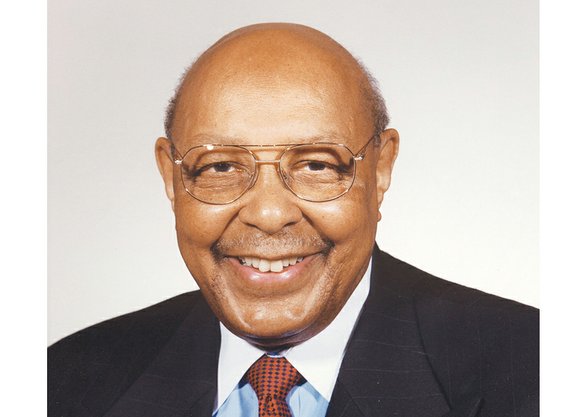 Louis Stokes served 15 consecutive terms in the U.S. House of Representatives during which he investigated the assassinations of President John F. Kennedy and Martin Luther King Jr.
The former Ohio congressman, died from cancer on Tuesday, Aug. 18, 2015, with his wife by his side. He was 90.
"During his illness, he confronted it as he did life — with bravery and strength," his family wrote in a statement.
Elected in 1968, Mr. Stokes served in the House from 1969 until 1999. He was Ohio's first black member of Congress and the brother of Cleveland's first black mayor, Carl B. Stokes.
As chairman of the House committee on assassinations, Mr. Stokes investigated the murders of President Kennedy and Dr. King.
He also was the first African-American to win a seat on the powerful House Appropriations Committee.
Born in 1925 in Cleveland, Mr. Stokes was persuaded to run for office by his brother.
In Congress, he used his position to increase opportunities for African-Americans, according to a House website.
"I'm going to keep on denouncing the inequities of this system, but I'm going to work within it," Mr. Stokes said, according to the House website. "The problem is that a black man has to be extra special to win in this system. Why should you have to be a super black to get someplace? That's what's wrong in the society. The ordinary black man doesn't have the same chance as the ordinary white man does."
Mr. Stokes served in the U.S. Army from 1943 to 1946.
"Growing up in Depression-era Cleveland with his mother and brother Carl, Lou triumphed over hardship to become a passionate voice for those less fortunate," President Obama said in a statement. "Lou leaves behind an indelible legacy."
Mr. Stokes received his law degree from Cleveland-Marshall Law School in 1953 and practiced law for 14 years after serving in the Army.
Survivors include his wife, Jay Stokes, and four adult children.