VUU's Joe Taylor to be inducted into MEAC Hall of Fame
12/4/2015, 11:56 p.m.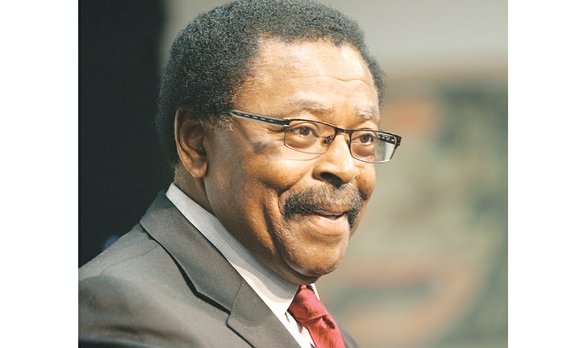 Virginia Union University Athletic Director Joe Taylor soon will add another feather to his cap.
The highly successful former football coach will be inducted into the Mid-Eastern Athletic Conference Hall of Fame on March 10.
The ceremony will be held in Norfolk at the Sheraton Norfolk Waterside Hotel. Hall of Fame inductees also will be honored at the MEAC basketball tournament at the Norfolk Scope.
Taylor posted an overall coaching record of 233-96-4 over 30 seasons in stints at Howard, Virginia Union, Hampton and Florida A&M universities.
Howard, Hampton and Florida A&M are MEAC members.
At Hampton University, Taylor's Pirates were 136-48-1 from 1995 to 2007. That included four Black National Championships, five MEAC titles and seven NCAA bids.
He was 36-20 from 2008 to 2012 at FAMU.
Taylor has the third most career wins among all HBCU coaches, trailing only Eddie Robinson and John Merritt.
Others being inducted into the 2016 MEAC Hall of Fame are Hampton University basketball star LaShondra Dixon-Gordon, South Carolina State University football great Bobby Moore, Howard University track standout David Oliver and Bethune-Cookman University administrator Lynn Thompson.
---
North Carolina A&T University's football team has punched its ticket to the inaugural Celebration Bowl on Dec. 19 at the Georgia Dome in Atlanta.
The Aggies will play the champion of the Southwestern Athletic Conference that will be decided Saturday, Dec. 5, between Grambling State and Alcorn State universities.
North Carolina A&T, Bethune-Cookman and North Carolina Central universities finished in a three-way tie for the MEAC title, with 7-1 records. The Aggies earned the bowl invitation by virtue of a higher rating in Jeff Sagarin Computer Ratings.
No MEAC or SWAC teams are competing in this year's NCAA Football Championship Subdivision playoffs. MEAC forfeited its automatic bid to participate in the NCAA playoffs so its teams would be available to participate in the first Celebration Bowl which will be televised live on ABC.