N.C. A&T to play UR Saturday at Robins Stadium
Fred Jeter | 11/24/2016, 10:42 a.m.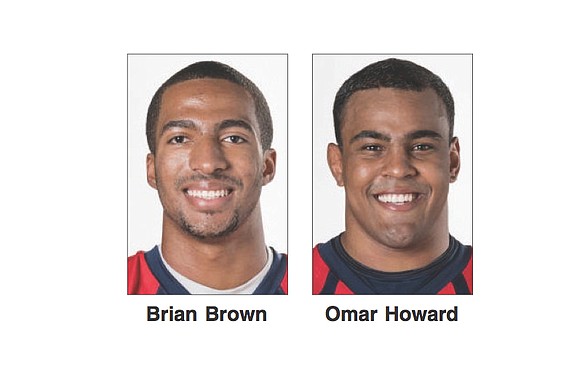 North Carolina A&T State University and the University of Richmond, both smarting from defeat, will try and get well — and keep their football seasons alive — in a game Saturday, Nov. 26, at UR's Robins Stadium.
North Carolina A&T, located in Greensboro, N.C., will visit UR for a 2 p.m. first round matchup in the NCAA's 24-team Football Championship Subdivision (FCS) playoffs.
The North Carolina A&T-UR survivor advances to play at the University of North Dakota in Grand Forks on Saturday, Dec. 3.
Both the A&T Aggies (9-2) and the UR Spiders (8-3) are coming off painful losses in their regular season finales last Saturday.
A&T was routed 42-21 at North Carolina Central University while UR was beaten 34-13 at the College of William & Mary.
UR's loss was made worse by a knee injury to star quarterback Kyle Lauletta, who is a front-runner for the Colonial Athletic Association Player of the Year.
Lauletta, who had passed for 24 touchdowns and more than 3,000 yards, is undergoing knee surgery this week and will not play against A&T.
The Spiders boast two outstanding local players in receiver Brian Brown from Hermitage High School in Henrico County and linebacker Omar Howard from Midlothian High School in Chesterfield County.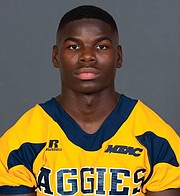 Brown has 67 receptions for 1,179 yards and nine touchdowns, while Howard leads in tackles with 77.
A&T's undisputed leader is dynamo Tarik Cohen, who is among the most exciting players in all of college football.
The 5-foot-6 senior from Bunn, N.C., has rushed for 1,518 yards, caught passes for another 339 yards and has 19 touchdowns under A&T Coach Rod Broadway.
Cohen was MVP of last year's inaugural Celebration Bowl, where the Aggies defeated Alcorn State University.
The Aggies won the MEAC title last year, but finished as runner-up to North Carolina Central this season. Central now advances to the Dec. 17 Celebration Bowl in Atlanta.
A&T will need a dominant performance from Cohen for the visiting and underdog Aggies to score a major upset at Robins Stadium.
While the CAA (Richmond headquarters) and MEAC (Norfolk) are both Virginia based, they are very dissimilar in NCAA success.
The CAA is arguably the strongest FCS conference, while MEAC is 6-27 in NCAA play with 18 straight losses.
UR won the NCAA crown in 2008 and was a national semifinalist a year ago, losing to eventual champion North Dakota State University.
The Spiders have made 11 NCAA appearances, including seven in the last 12 years. In NCAA playoff action against MEAC opponents, UR defeated Hampton University in 2005 and Morgan State University in 2014.
UR and A&T have one common opponent this season.
The Spiders defeated Norfolk State University 34-0, while the Aggies routed the NSU Spartans 35-0.
While UR has the stronger football history since the 1970s, A&T has something the Spiders don't — an NFL Hall of Famer.
A&T alumnus Elvin Bethea, a defensive end for the Houston Oilers from 1968 through 1983, was inducted into the NFL Hall of Fame in 2003.
Bethea may be the Aggies' all-time greatest, on-field performer, but the Rev. Jesse L. Jackson Sr. is probably the most famous A&T football alum for reasons mostly unassociated with gridiron. The civil rights icon played quarterback and linebacker at A&T in 1962 and 1963, helping the Aggies to 7-3 records both seasons.