Love Stories
Follow your heart
2/12/2015, 8:59 a.m.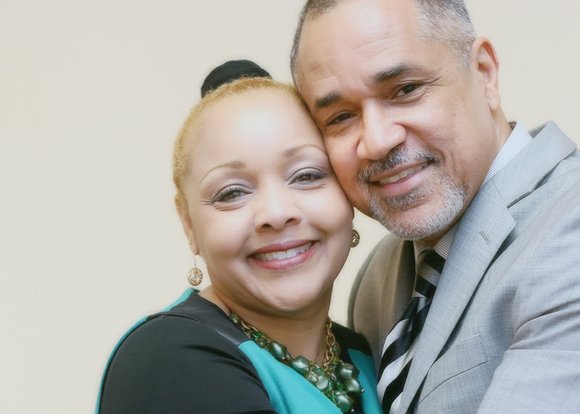 The Free Press proudly presents its annual Valentine's Day feature.
It shares the Love Stories of four Richmond area couples.
Lisa Edwards-Burrs and Stacy L. Burrs
I was the 28-year-old executive director of the Virginia United Negro College Fund, scouting locations in Richmond for the annual Lou Rawls Parade of Stars Telethon.
Having been in Richmond only a couple of years, I asked a friend for help identifying sites. She suggested we look at the relatively new Marriott Hotel and its expansive ballroom.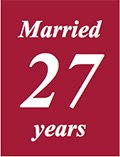 As we approached the general manager's office, I noticed a young woman stationed outside his door. I was stunned by her beauty and charm, but did what any self-respecting man would do — I played it off.
Our mutual friend introduced us and we exchanged pleasantries, but my brain was abuzz. Our eyes met several times during the polite conversation, and it was clear — at least to me — that a connection had been made. I was under the spell of Lisa Carole Edwards!
I do not remember the tour of the property or the terms of the deal I struck with management. I was simply going through the motions until I could get back to my office and manufacture a reason to call this intriguing person.
I called, formally introducing myself, and saying, "You absolutely have to have lunch with me."
Lisa responded, "Aren't you dating (so and so, our mutual friend?)"
I said, "As far as I'm concerned, there is no other woman in the world. Please have lunch with me!"
I was no longer able to feign disinterest.
Lisa said yes, and we did, indeed, have lunch soon thereafter. Over lunch, I learned that she was a young divorcee with a joyful young son. He and I became quick buddies and quite inseparable.
Less than three years later, Lisa Carole became Lisa Edwards-Burrs. We are now the proud parents of three wonderful, successful children — Guy, Naima and Morgan.
We're both blessed to have in-laws we love dearly and careers that allow us to contribute to a city I've come to love.
I can't imagine what life would be like had Lisa said, "No."
As for advice I might give to young people, it's simple: Follow your heart!
Lisa, a celebrated soprano, is an assistant professor of voice at Longwood University. Stacy is deputy director of Venture Richmond and on the board of the Black History Museum and Cultural Center of Virginia.