Burrs named to Venture Richmond post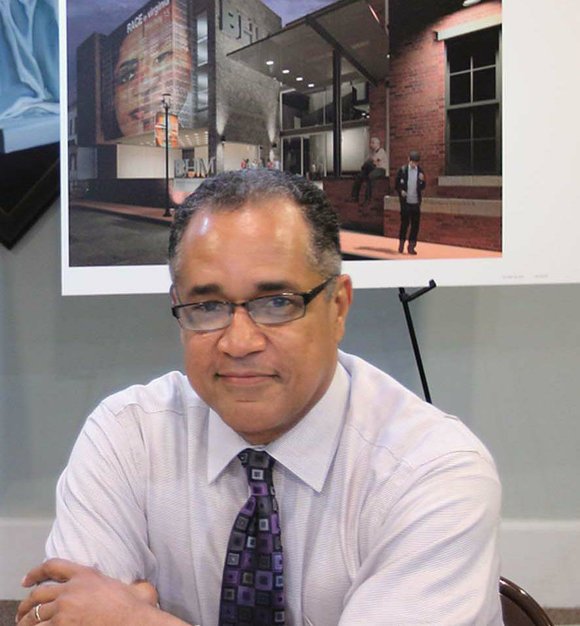 For the past four years, Stacy L. Burrs has led efforts to transform the historic Leigh Street Armory in Jackson Ward into the new home of the Black History Museum and Cultural Center of Virginia.
With construction work now in full swing on the $13 million development, Mr. Burrs resigned Wednesday as the museum's president and CEO to become deputy director of Venture Richmond, the public-private Downtown booster group.
Mr. Burrs will fill the vacancy left by James Watkins' retirement last year, Jacqueline S. McClenney, Venture Richmond board chair, and Jack Berry, Venture Richmond executive director, stated in announcing the appointment.
As deputy director, Mr. Burrs will lead Venture Richmond's efforts to assist the city in creating a Slavery and Freedom Heritage Site in Shockoe Bottom, Mr. Berry stated.
Mr. Burrs also will be responsible for managing Venture Richmond's riverfront responsibilities, including the management of the canal walk, Brown's Island and the Tredegar Green amphitheater, Mr. Berry stated.
In addition, Mr. Burrs will oversee the operation of Historic Riverfront Canal Cruises, manage the Downtown Service District and be in charge of Venture Richmond's education and economic participation
initiatives.
Mr. Burrs took over as chief executive of the museum in 2013, after serving eight years as the museum board chair. He worked to gain the armory property for the city, develop the redesign of the museum and to raise money.
He will continue to serve on the museum's board. Meanwhile, the museum's longest serving employee, Mary C. Lauderdale, has been named operations manager to fill in during the search for Mr. Burrs' replacement.
Mr. Burrs brings extensive experience to Venture Richmond. He is a former director of both Richmond's and the state's minority business development operations. He also has owned and operated his own supplier diversity consulting firm, Capacity Development LLC.
He also is former director of administration for the Virginia Performing Arts Foundation and led the minority business inclusion effort for what is now the CenterStage Foundation.