Black History Museum project becomes a career changer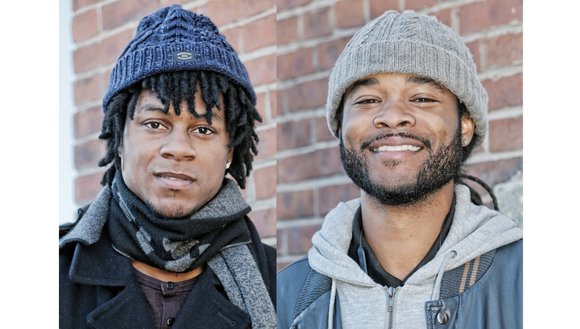 For Rickey Young and Teimon Phillips, the new Black History Museum and Cultural Center in Richmond's Jackson Ward will always be a special place.
Both men got their first experience in the construction field in working to transform the long vacant but historic Leigh Street Armory into the museum's new home.
Mr. Young, 25, was involved in wiring the building as an apprentice electrician. "I had never done this before, but I enjoy a challenge," he said. The work has encouraged him to return to Virginia Commonwealth University to seek a degree in information systems.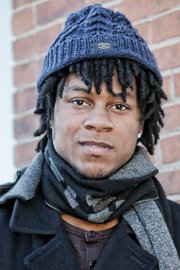 Meanwhile, Mr. Phillips, 23, got his feet wet in helping to manage the $8 million project that included renovation of the unique 120-year-old building and installation of a big addition.
A former electrical engineering student, he said he now wants to make a career in project management as a result of the mentoring he received from project manager Rick Pilgrim. He's now studying for an associate degree in construction management at J. Sargeant Reynolds Community College.
The two Richmonders are among 18 people who received an opportunity for on-the-job training on the museum project, an unusual practice, but one made integral to increase African-American participation in the museum construction project.
Most visitors will have little idea about the contributions that black-owned companies and their workers made after the museum opens in early January.
But this project is winning plaudits as a model for inclusion and diversity, both for workers and for small, struggling companies that also participated.
Among the elements that make this project stand apart is the role of black-owned businesses.
At least 14 black-owned companies performed 70 percent of the work, according to Mike Hopkins, whose Emerge Construction Group was among them. Emerge, a Richmond company, served as the general contractor.
Mr. Hopkins teamed with J&G Consulting to make the federal Section 3 requirements important to the work, helping to bring to the job inexperienced workers like Mr. Young and Mr. Phillips and small Section 3 companies like Dave's Demo, Rambo's Drywall and Perky Plus Construction to the job.
Though long ignored or given lip service, Section 3 is a potentially powerful federal effort to promote economic development in poor neighborhoods. Part of the 1968 law that created the U.S. Department of Housing, the section requires governments and private owners that receive its funding for development to provide jobs and job training for low-income residents and contracting opportunities for companies that are located in poor neighborhoods or run by such residents.
Grace Washington-Young of J&G Consulting said that along with the 18 people who received on-the-job training, another 19 people who qualified for Section 3 status also were employed by Emerge Construction Group or its subcontractors. Dave's Demo, for example, hired four such workers, she said.
Some of the companies that did well on the museum project have gone on to win contracts on a separate project: The $11 million renovation of a former Highland Park school building into 77 apartments, Ms. Washington-Young noted.