Story told
Black History Museum & Cultural Center of Virginia opens with 3-day event
5/13/2016, 7:30 a.m.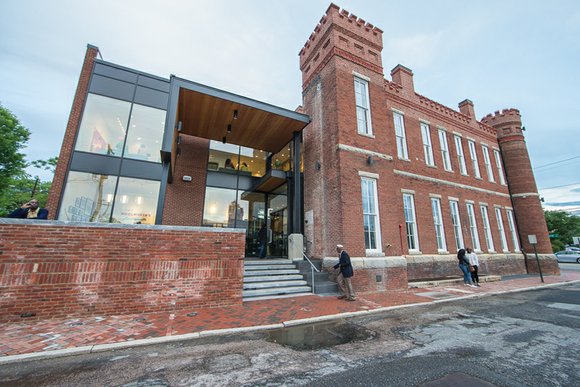 Hundreds of people joined in the grand opening celebration last weekend of the Black History Museum & Cultural Center of Virginia in Jackson Ward.
The three-day event started last Thursday with a ribbon-cutting at the museum's new site in the renovated Leigh Street Armory, 122 W. Leigh St. The $100-a-person cocktail reception that followed, hosted by Daphne Maxwell Reid, drew a cross-section of history buffs and well-wishers from the Richmond area.
The celebration continued last Friday with music by Plunky & Oneness and poetry by Tuesday Verses in the galleries as part of the First Fridays event in Downtown.
On Saturday, scores of families arrived to view the exhibits and photographs and enjoy the interactive panels that detail the African-American contributions to Richmond, the state and beyond. The open house also featured special performances for children by Culture Queen.
Friday
Saturday