Black history museum taps new director
10/9/2015, 9:18 p.m.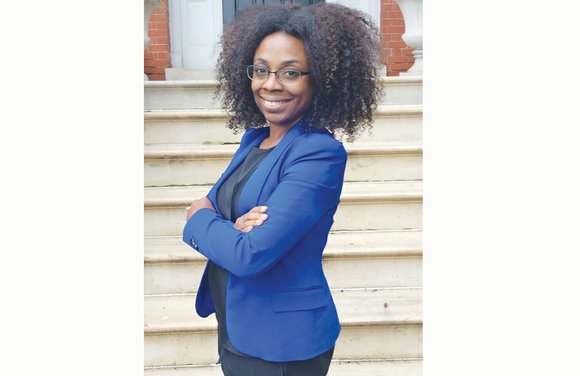 Jazz nights and poetry readings as well as interactive and traditional exhibits are among the plans that Tasha Chambers has for the Black History Museum and Cultural Center of Virginia when it moves into its new home early next year.
"This new museum has so much history to celebrate," said Ms. Chambers, who was introduced as the museum's new director last week.
"At one time, Jackson Ward was a booming area for black Americans," said Ms. Chambers, a 34-year-old Richmond native and 2003 graduate of Howard University with a degree in public relations. "And we are celebrating that history by reopening the armory that was a significant part of that history as one of the first armories built for black militia in Virginia."
The museum, which operated in the former Rosa D. Bowser School building at 00 W. Clay St. from 1991 until its closure in 2013 to ready for the move, will relocate in early 2016 to the reconstructed Leigh Street Armory, also located in Jackson Ward.

"In our mission, we are staying true to the essence of that building and staying true to the mission," she added.
Ms. Chambers says she has a special place in her heart for the museum. "I have been a volunteer there for at least six years," she said. "I have attended the museum since I was 15 years old.
"To me, it's appropriate because I was elected class black historian in the sixth grade. To me, it's like I'm combining my career with my passion."
Marilyn West, chair of the museum's 14-member board, announced Ms. Chambers' appointment last Friday.
"The board is very excited to have Tasha to join the BHM as we move to the next level with our bold vision and bright future," she stated in a press release.
"She has hit the ground prepared to run, and we have already felt her presence," Ms. West added.
Ms. Chambers, a wife and mother of a son, takes over from longtime director and CEO Stacy Burrs, who stepped down in December to take a position with Venture Richmond, a Downtown booster organization.
Ms. Chambers, a Highland Springs High School graduate, began her new job in August. Since then, she has overseen one other full-time employee and volunteers at the museum's office at 3 W. Clay St.
Prior to her museum appointment, Ms. Chambers was public relations manager for three years at ChildFund International, a nonprofit whose mission is to help needy children around the world. She says she also gained valuable experience as marketing director at Richmond-based Johnson Inc. marketing firm from 2005 through 2007.
Her top priorities, she noted, include hiring a full-time curator and development officer.
Ms. Chambers also is ramping up fundraising efforts "to make sure we secure the funding to provide the quality museum that Richmond is expecting and deserves." She also wants to boost the museum's membership and volunteer rolls, particularly as the new building opens.
The good news, she said, is "we are very close to securing what we need, not only for construction" of the $13 million project, "but for sustainability, to make sure the museum is here for another 10 years."
Ms. Chambers said the museum will retain the property at 00 W. Clay St. She said ideas being considered for the former museum building are to turn it into a research center, along with a bed and breakfast with a Jackson Ward theme.
For more information, or to volunteer: Call (804) 780-9093 or email mclauderdale@blackhistorymuseum.org.