Personality: Marilyn H. West
Spotlight on board president of Black History Museum & Cultural Center of Virginia
4/29/2016, 7:30 a.m.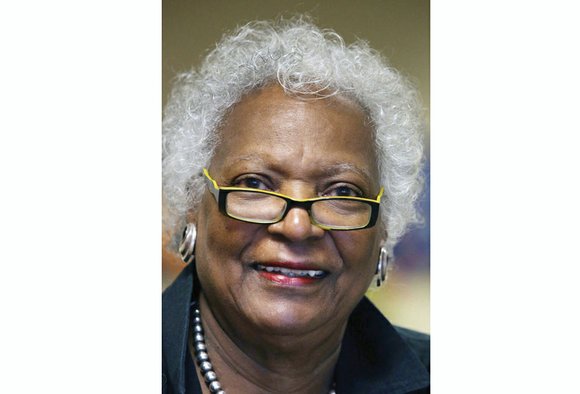 The doors are about to open at the new Black History Museum & Cultural Center of Virginia in Jackson Ward, and Marilyn H. West can barely contain her excitement.
"It represents an opportunity to observe how hard and smart work on the part of many has provided a huge return on continuing African-American history in Virginia," says Ms. West, who serves as the president of the museum's board of directors.
"I also am very excited about the museum's capacity to help ensure that our youths, especially, can observe firsthand and learn from contributions made by African-Americans who, through their efforts, have paved the way for success," she adds. The museum will open to the public 10 a.m. Tuesday, May 10, at its new location at the former Leigh Street Armory, 122 W. Leigh St. It moved from its previous location at 00 Clay St. after the armory building underwent a two-year, $13 million renovation.
The grand opening will be preceded by three days of public preview events Thursday, May 5, through Saturday, May 7. Details: www.blackhistorymuseum.org.
Among the highlights: A VIP reception and ribbon-cutting May 5; entertainment and a poetry event in conjunction with First Friday's Art Walk on May 6; and free public tours and family activities May. 7.
The museum will be open daily from 10 a.m. to 5 p.m. and on Sundays by appointment only.
Ms. West sees the opening of the historical community treasure as "a continuing opportunity to build on a rich legacy of contributions made by distinguished African-Americans such as John Mitchell and Maggie Walker, churches such as Ebenezer Baptist Church and others that helped create the Jackson Ward culture.
"The museum will serve as an economic driver to help sustain Jackson Ward," she predicts. Through its programming and technology at the new site, the museum has the capacity to tell the story about African-Americans with roots in or connections to Richmond, the state and America.
Those who know her are not surprised that Ms. West is among those leading the opening effort. Taking on big challenges and community betterment efforts is a way of life for her. She is chairwoman and CEO of her own company, M.H. West & Co., a management, planning and education consulting firm she launched 25 years ago.
Ms. West also has served as volunteer chair for the Go Red for Women luncheon, an annual benefit for the American Heart Association, and on the executive committee of the Downtown promotional group Venture Richmond. She also has served in various capacities with other community groups.
She has pitched in to help the younger generation by creating scholarships for students at her alma maters in her home state of Pennsylvania — Waynesburg University and Elizabeth Ford High School.
"It's not about me," Ms. West says. "It's really about rolling up the sleeves and trying to help out." Let's learn more about this week's Personality, Marilyn H. West:
Date and place of birth: Oct. 31, in Elizabeth, Pa.
Alma maters: Waynesburg University, bachelor's degree; University of Pittsburgh, master's degree.