Personality: Trina H. Lee
Spotlight on Leadership Metro Richmond board chair
11/3/2017, 1:25 a.m.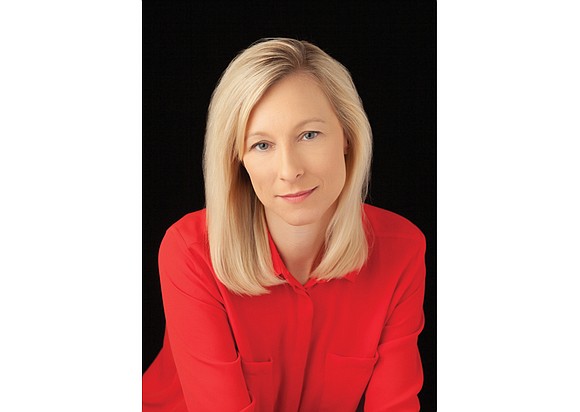 Richmond has been home to Trina H. Lee since 1986 when her family moved here when she was in high school. After graduating from Virginia Commonwealth University and moving away for several years, Richmond pulled her back with her husband, Hugh, where they have raised two daughters.
Her eyes were opened to many of the issues facing the Richmond community when she got involved with Leadership Metro Richmond and its Leadership Quest program. It was "transformational," she says, and helped her determine her direction as a corporate and community leader.
Ms. Lee now is helping promote and inspire new community leaders in her volunteer role as Leadership Metro Richmond's 2017-18 board chair.
Started in 1980, LMR has worked to advance the Richmond region by connecting, educating and inspiring a diverse group of leaders to serve the community. Each year, about 70 students enter the LMR class for a nine-month immersion into a particular issue facing the Richmond region. Classes meet with experts — from school superintendents, police chiefs and political leaders to nonprofit leaders and community organizers — to gain knowledge and understand various perspectives. The class then is divided into subgroups of five or six people who complete projects that help community organizations or nonprofits meet specific goals.
Members are inspired first to serve, Ms. Lee says, then to lead.
When Ms. Lee was in the LMR Class of 2006, her subgroup developed a plan for an urban garden in a food desert with the executive director of the Fulton Community Center.
"We worked on a needs assessment, interviewed people in the community to better understand what their needs were and their access to healthy food options, a pricing analysis on what it could cost to run the garden and then sell the food in a cost effective way," Ms. Lee recounts.
"What I loved about this is that I was educated across so many issues," Ms. Lee says. "There would not have been any way I could have gotten that depth of knowledge and how this impacted the Richmond area without LMR deep immersion," she says.
"Because LMR is so diverse, with people from corporate, government, community and volunteer organizations, nonprofits and entrepreneurs, it opens your eyes to so much."
It also helped her to identify how she wanted to give back to the Richmond community by getting more involved, she says.
It also gave her the tools "to be a more thoughtful and effective leader" in philanthropy at CarMax, especially as "we think holistically and have a strategic view on how, as an organization, we can have a positive impact on the community in Richmond."
More than 2,000 people have participated in LMR classes. Roughly 19 now serve in elected positions, she says. In her role as board chair, Ms. Lee wants to continue to expand how the organization engages with its members and to support their servant-leader path.
"I believe in the mission of LMR and that it has a positive impact on the Richmond area," she says. "I want to help ensure that future generations have the opportunity to participate in the life-changing, community leadership developing opportunities that LMR provides."