Personality: Robin Ann Brewster
Spotlight on Leadership Metro Richmond's board chairwoman
12/13/2019, 6 a.m.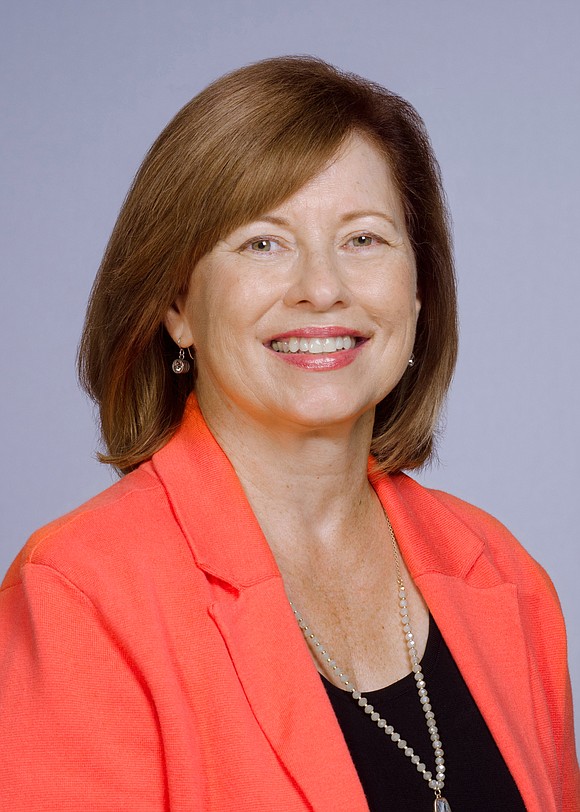 A key factor in good leadership is being "a servant leader first and a good listener who seeks to learn and understand and whose actions demonstrate integrity, empathy and inclusion."
That's the perspective and leading principle of Robin Ann Brewster, board chairwoman of Leadership Metro Richmond.
Established in 1980, LMR has been guided by a mission to strengthen the Richmond region by helping to train and connect diverse leaders so that they can serve and fulfill the public good in informed, inclusive and meaningful ways.
A major part of this mission is LMR's flagship Quest program that connects, educates and inspires roughly 70 students every year through a 10-month round of seminars and deep dives into issues that affect the Richmond region.
Quest offers "a space where challenging questions and uncomfortable dialogues are supported and encouraged" and "where lasting connections and friendships are made," Ms. Brewster says.
Since its start, LMR has produced more than 2,000 alumni, with about 15 currently serving in local and statewide offices, including U.S. Sen. Tim Kaine, state Delegate Delores L. McQuinn, City Council member Chris A. Hilbert and officials in Henrico, Hanover, Chesterfield and Powhatan counties.
"LMR alums are always 'at the table' furthering the dialogue and contributing to solutions needed in our community," Ms. Brewster says.
A community volunteer herself with The Doorways — formally Hospital Hospitality House — and Friends Association for Children, the Henrico County resident was a member of LMR's Quest Class of 2011. That experience with LMR led her to volunteer on various LMR committees while also sharing her newly gained knowledge and leadership experience at her job at the time and her work with other organizations.
Ms. Brewster later was invited to join LMR's board in 2017 and was elected chair earlier this year.
"LMR Quest was meaningful and transformative for me," Ms. Brewster says. "I wanted to stay connected to LMR alum and give back to the organization that was important to me and doing important work in the community."
Now, as LMR's 40th anniversary approaches, Ms. Brewster hopes the organization will continue to grow and improve the efforts and perspectives of those who seek its services, as it has for her during the 20 years she has lived in the Richmond region.
"My LMR experience was the first deep experience I had to learn about the rich diversity of our region, our people, culture, history, institutions, our treasures and our challenges," Ms. Brewster says. "I was and am in awe of the depth of talent, expertise and commitment we have available in Richmond."
Recently, LMR launched a board concierge service.
"This individual consulting service allows us to connect local nonprofit organizations with our network of servant leaders based on areas of interest, skills and experience," Ms. Brewster says.
LMR's Woman Speak Your Truth program also is developing a project to assist with voter registration.
Leadership is key, she says.
Meet a servant leader and this week's Personality, Robin Ann Brewster:
Occupation: Retired senior vice president with SunTrust bank.