Personality: Hattie W. Hamlin
Spotlight on new board chair of Leadership Metro Richmond
10/18/2018, 6 a.m.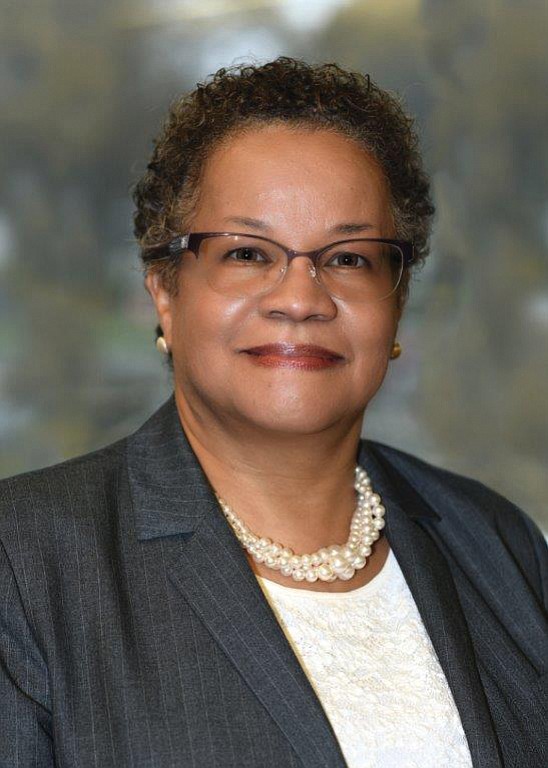 "Leadership Metro Richmond is an organization that has done tremendous work and has sent leaders throughout the commonwealth as well as the nation. It is the linchpin of all of what makes up our region."
This is the observation of Hattie W. Hamlin, Leadership Metro Richmond board chair and a 2003 graduate of the program.
Created in 1980, LMR is a community leadership development and engagement organization with a mission to connect and educate diverse groups of community leaders, inspiring them to serve the greater Richmond region.
The nonprofit's innovative programs address racial and gender divides in Metro Richmond's community leadership.
LMR is now a network of more than 2,000 members from the business, nonprofit and government sectors of the community who have the ability to lead, as well as a desire to serve.
"Servant leadership is a concept that means a lot of things," says Ms. Hamlin, who became board chair last spring. "To me, it means someone that is flexible enough to step up when necessary to do the work that needs to be done in the way it needs to be done.
"If you have the ability to lead, especially when a leader is needed, you can also serve because not everyone needs to be the leader. Leaders certainly need people in the group with the ability to serve and support the leadership."
Ms. Hamlin is just that type of leader forging the path for the "Leadership Quest Class of 2019."
Its one-year program brings together 60 to 70 people from across the region to discuss and tackle a variety of issues as they are exposed to movers, shakers and decision makers who provide real time perspectives.

The class is a reflection of the region's population, which is completely necessary in developing leaders that are thoughtful, diverse and inclusive.
"People who go through LMR have to work to do it and are sincere in wanting to complete" it, Ms. Hamlin says. "You go in as one person and you come out on the other side as a different person and a wiser person."
Through the program, participants are transformed as they become connected to people they otherwise would not meet or get to know. Collectively, participants have an opportunity to look at Metro Richmond as a whole, as well as the needs of the entire region.
"Classes are exposed to issues and challenges they may not normally be exposed to, or may have only read about in the daily or weekly newspapers," Ms. Hamlin says, reflecting on her 2003 LMR experience.
"With LMR, you sit down in an educational environment with maybe all of the county managers, or all of the region's law enforcement, to have a discussion about regional issues.
"If you open up your mind and absorb all of that for whatever it means to you, you will learn a great deal."
The new board chair is also excited and supportive of Myra Goodman Smith, LMR's president and chief executive officer, who leads a very experienced and highly talented professional staff through the nonprofit's daily operations.