Gloria Cephas Venter, 79, retired teacher
1/30/2015, 9:54 a.m.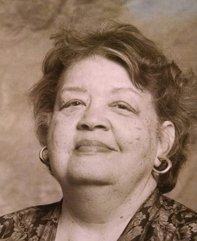 Whether she was teaching a classroom of students or spending time with her four grandchildren, Gloria Cephas Venter loved to dote on youngsters.
"What really stood out was Mom's dedication to young minds," said her daughter, Julie V. Edmonds. "Mom had a way of making every child feel important and worthy. She really made a difference in a lot of lives."
Mrs. Venter taught in Richmond Public Schools for more than 35 years, the majority at Chimborazo Elementary School in the East End, where she retired in 1991.
"Her former students still come up to me and talk about what a great teacher she was and how she helped them," Ms. Edmonds said.
Her passion for children kicked into even higher gear when she became "Grandma" to Ms. Edmonds' twins, Chad and Ty, and to Taylor and Haley, the children of her other daughter, Lisa V. Sammons.
"My sister and I joke about it, but she definitely was beyond a typical grandmother," said Ms. Edmonds. "The things that we could never, ever think about getting away with, those (grand) kids could get away with everything. were her heart." Mrs. Venter is being remembered following her death Sunday, Jan. 25, 2015, in Richmond. She was 79.
A visitation is scheduled from 6 to 7 p.m. Friday, Jan. 30, at Scott's Funeral Home, 115 E. Brookland Park Blvd., on North Side. Her funeral will be 11 a.m. Saturday, Jan. 31, at Scott's Funeral Home.
Mrs. Venter was born Nov. 25, 1935, in the Navy Hill neighborhood in Downtown. Her late parents, B. Addison "Sonny" Cephas, a realtor and Richmond City Council member, and mother, Marjorie S. Cephas, demanded educational excellence.
Mrs. Venter's sister, Marilynn Rozier, taught for 35 years at East End Middle School in Church Hill.
Mrs. Venter met her future husband, Leonard, when they were students at Virginia Union University. She graduated with a bachelor's degree in elementary education and the two were married in 1958. They bought a home in Battery Park on North Side, where they raised their two daughters.
"Before my sister and I were born, my Mom did arts and crafts with young children through Richmond Recreation and Parks," Ms. Edmonds said. "She couldn't get enough of helping children."
Mrs. Venter got her teaching start at Albert V. Norrell Elementary School on North Side. She moved to Reid Elementary School on South Side, before settling in at Chimborazo.
She passed along her love of education to her daughters.
"My mother had such high expectations for us," Ms. Edmonds said. "Because of her love for us, we always tried to do our best. She always made us feel like we could achieve anything."
Mrs. Venter was a member of Alpha Kappa Alpha Sorority and the Richmond chapter of The Girl Friends. She also belonged to Ebenezer Baptist Church in Jackson Ward.
She is survived by her husband and daughters, grandchildren and a host of relatives and friends.