Stephanie T. Rochon, 50, local TV news anchor
6/12/2015, 11:06 a.m.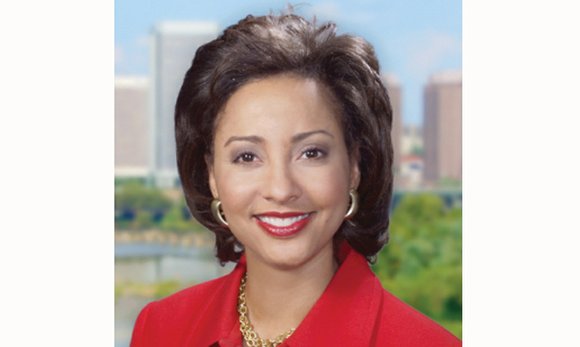 Stephanie Therese Rochon knew no strangers, whether she was anchoring the evening news at WTVR CBS6, worshipping at Our Lady of Lourdes Catholic Church in Henrico County or out in the community.
"She was just a very happy person," her husband, Jeffery D. Moten, said.
"She was a very good-hearted person. She was very humble and she was very approachable. When someone came up to her and wanted to talk, she would make time for them."
He recalled that a woman came to visit Ms. Rochon recently at St. Mary's Hospital, where she was battling cancer.
"I had noticed this woman sitting for about six hours waiting to visit someone," he said. "I finally walked over and asked her who she was waiting to see. She said, 'Your wife. I wanted to thank her for the help she gave me several years ago.' ''
The woman took a plant to Ms. Rochon's room, tearfully hugged her and thanked her for encouraging her when she was considering dropping out of Virginia Union University.
The woman said that she had told Ms. Rochon of her dream to pursue a career in television but that she lacked the confidence to do it and was thinking of dropping out of college and returning home.
The woman said Ms. Rochon took her to lunch, bought her a professional suit, gave her money and encouraged her to continue to work toward her dream, Mr. Moten said.
Today, that woman works for a TV station in production and management, he said.
That was just one of the many unknown acts of kindness by Ms. Rochon, who was popular locally since joining WTVR in 1999 and anchoring the evening broadcasts.
She also reported on the cancer awareness information through her breast cancer special reports titled "Buddy Check 6."
Ms. Rochon became an advocate for breast cancer awareness because her mother was a breast cancer survivor.
Ms. Rochon is being remembered for her warm spirit and life of selflessness following her death Wednesday, June 3, 2015, after a yearlong battle with bile duct cancer.
Her life will be celebrated at a Mass of Christian Burial 11 a.m. Thursday, June 11, 2015, at Our Lady of Lourdes Catholic Church, 8200 Woodman Road, where she was an active member.
The family received visitors at the church followed by a wake Wednesday, June 10, 2015.
Ms. Rochon was born May 3, 1965, in Tacoma, Wash.
She was raised in a military family and traveled throughout the United States and the world with her family.
She graduated from Louisiana State University in Baton Rouge, La., with a bachelor's degree in broadcast journalism.
Ms. Rochon began her broadcast career in radio, but moved into television news after a few years.
She wed Mr. Moten on June 26, 1999, and she and her husband moved to Richmond shortly thereafter, where they raised their two sons, Miles G. Moten and Pierce C. Moten.
Mr. Moten said the family fell in love with Richmond and stayed even though Ms. Rochon received job offers in bigger media markets.