Bedden to stay in Richmond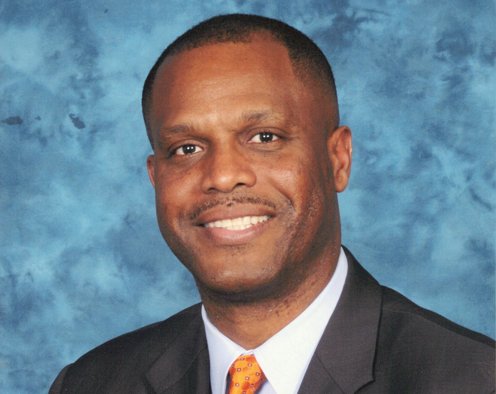 "Everyone should check your emails," Richmond School Board member Jeffrey M. Bourne eagerly alerted his colleagues late Tuesday afternoon prior to a hastily called board budget meeting.
The six other board members in attendance then quickly turned to their hand-held electronic devices and scrolled to an email sent to them by Richmond Public Schools Superintendent Dana T. Bedden at 5:07 p.m
Dr. Bedden also forwarded the 107 word message to members of his leadership team, Boston Mayor Marty Walsh and the seven-member Boston School Committee, which was to meet about an hour later to select its new schools superintendent from its four finalists, which included Dr. Bedden.
The email stated:
"I am honored to have participated as one of the finalists in the superintendent search process in Boston and meet with the mayor, school committee and other stakeholders. Over the past few weeks I have been engaged in much reflection and deliberation.
"Given the importance of this type of work and the extensive support I have received from the Richmond leadership and community, I believe it is best for me to withdraw from this process. To be successful in leading a large school district, Superintendents need the full support of the community they are serving. I wish you and the Boston community success as you move forward."
Dr. Bedden also sent a separate message to the Richmond School Board and his leadership team at the same time: "As the superintendent of Richmond Public Schools, just as I have before and during this process, I will continue the work we have started on building a better school division for our students and staff."
Meanwhile, the Boston School Committee voted 5-2 during its 6 p.m. meeting to select Tommy Chang to lead the city's 128-school system of more than 57,00 students.
Dr. Chang, 39, currently is an instructional superintendent in the Los Angeles Unified School District's Intensive Support and Innovation Center.
The Boston Globe reported late Tuesday Mayor Walsh had indicated through sources he would support Dr. Chang to become the new superintendent.
Whether that influenced Dr. Bedden's withdrawal decision is unknown. Through a school spokesperson, he declined a Free Press request Wednesday to elaborate on his reasons for staying in Richmond.
The Free Press first reported in its Feb. 19-21 edition that Dr. Bedden was pursuing another superintendent's job at a larger school district outside Virginia.
Dr. Bedden left Tuesday's board meeting at City Hall in Richmond after about 20 minutes and made no public statements on his decision to withdraw from consideration from the Boston job.
Meanwhile, Richmond School Board members were delighted to learn he is staying.
"This is great news," Board Chairman Donald Coleman, 7th District, beamed after learning Dr. Bedden was staying.
"I'm very excited," added board Vice Chair Kristen Larson, 4th District.
"It's big that he withdrew his name," said Mr. Bourne, who represents the 3rd District. "It means he wants to stay in Richmond and continue the job he started here."
They spoke with a Free Press reporter shortly after the meeting where the board voted 6-1 to approve Dr. Bedden's $286 million budget request that will be forwarded to City Council for consideration.
Dr. Bedden's decision to remain in Richmond will please those who fervently sought to publicly sway him to stay.
That list includes Gov. Terry McAuliffe and state Secretary of Education Anne Holton, who met with him last week before he went through a series of interviews in Boston.
More than 800 supporters also signed an online petition asking Dr. Bedden to continue his bid to turn around Richmond's struggling schools.
"This is an exciting time for the city," said School Board member Kimberly B. "Kim" Gray, 2nd District. "We feel the support of the community and are happy that Dr. Bedden is staying to keep the momentum going forward."
Board members Tichi Pinkney Eppes, 9th District, and Mamie Taylor, 5th District, arrived about 40 minutes after the board meeting was to begin and did not vote on the budget. Both told a Free Press reporter they had previous commitments.
Asked to comment on Dr. Bedden's decision to pull his name from consideration for the Boston job, Ms. Pinkney-Eppes said, "I was shocked that he had applied. But now that we know that he's staying, it's time for us to hunker down and get some work done."