RRHA reviewing new sites to relocate Fay Towers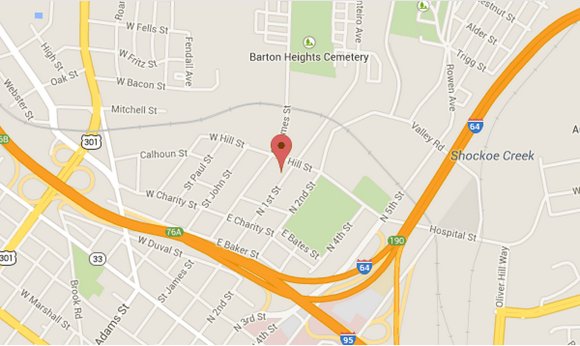 The Frederic A. Fay Towers once again seem to be upholding the city housing authority's reputation for slow-moving development projects.
Instead of breaking ground last summer as promised, the Richmond Redevelopment and Housing Authority is still struggling to determine the site where it will build a replacement for the aging high-rise in Gilpin Court, just north of Downtown.
Slow is not unusual for RRHA, which took 40 years to redo the Randolph and Fulton communities.
The authority is on its way to completing the Blackwell redevelopment after 18 years, but is still struggling with a Jackson Ward redevelopment effort that began 25 years ago.
And only one portion of a Highland Park redevelopment on Dove Street has moved ahead after six years, a project that is supposed to be a model for creating a mixed-income community.
Fay Towers was supposed to be different. It was supposed to be a model of speed.
Before she was ousted a few weeks ago, RRHA CEO Adrienne Goolsby vowed to show what the agency could do after it won a Rental Assistance Demonstration award in 2013 from the U.S. Department of Housing and Urban Development.
HUD created the demonstration initiative to cut red tape and free up RRHA and other housing authorities to create public-private efforts to replace outdated buildings.

RRHA seemed to be responding. By October 2013, RRHA had hired a Washington-based nonprofit, Community Preservation and Development Corp., to spearhead the plan to replace the 200-unit Fay Towers, a problem building whose elevators and heating and cooling equipment need replacement.

CPDC moved quickly to buy the foreclosed and vacant Brookland Park Plaza apartments in Highland Park and to secure low-income housing tax credits to help finance an overhaul of the building, a former elementary school.
By April, "we anticipate closing and starting construction on the first 77 units of replacement housing in the former Brookland Park Elementary School building," according to Valena Dixon, RRHA spokeswoman.
The work is expected to take a year, CPDC officials have said. When finished, some of the tenants from Fay Towers would be relocated to the Highland Park building.
CPDC also hoped to start work at the same time on Phase II, the construction of 123 new apartments to replace the units in Fay Towers.
In May 2014, Ms. Goolsby identified the new location as Charity and Saint James streets, a block of land in Gilpin Court that RRHA previously bought and cleared of its former buildings.
However, that site apparently is no longer the first choice. In a recent email to the Free Press, Ms. Dixon stated: "At this time, RRHA and partnering developer (CPDC) are working through due diligence items and reviewing other sites for feasibility."
She added that RRHA and the developer are "currently reviewing the financial structure of the second phase … and determining if we have an opportunity to improve and expand our Rental Assistance Demonstration program."
Once that is done — and she provided no date — she stated that RRHA and CPDC would complete development plans and then seek HUD approval. Only then would development proceed, she stated.
According to CPDC, the initial site for the 123 units fell by the wayside after RRHA learned that it would have to be rezoned to allow for a larger apartment complex. At this point, the company indicated that Phase II of the Fay Towers project could be on hold for another two years.