VSU receives big money gifts at Founder's Day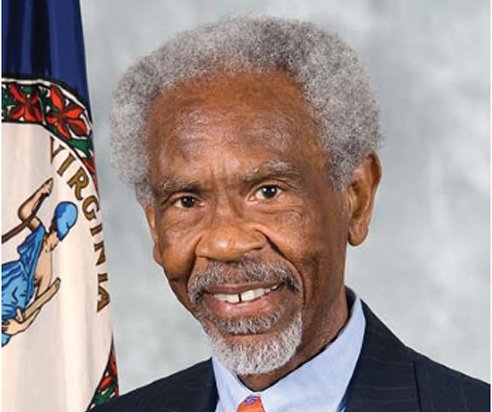 Virginia State University has received a $100,000 gift from an alumnus to create an endowed scholarship honoring his late wife, Annase Wilks Hill.
Charlie W. Hill, a 1966 graduate now living in Hampton, is the donor for the scholarship that will benefit young women seeking a career involving STEM fields — science, math, engineering and technology.
The gift was announced March 18 during VSU's Founder's Day celebrating the 133rd anniversary of the university's founding in 1882.
Also at Founder's Day, VSU received a $25,000 gift from the Richmond Ambulance Authority. It was presented by Terone B. Green, chairman of the authority and a member of the VSU Board of Visitors.
The late Mrs. Hill earned bachelor's and master's degrees in microbiology from VSU and went on to a career in science. She was best known for her work in diagnosing HIV and AIDS and providing treatment to patients at the Veterans Affairs Medical Center in Hampton.
During her career, Ms. Hill also worked for Abbott labs, Baltimore City Hospital, Langley Air Force Base Hospital and the University of Virginia Medical Center.
The university said the newly established Annase Wilks Hill Minerva Circle Endowment will be used to benefit in-state students who achieve a 3.5 GPA or higher during their freshmen or sophomore year and are seeking a degree in a STEM field.

VSU said the endowment is timely in seeking to encourage more women to become involved in STEM careers. Recent studies indicate that fewer women than men are entering science and engineering fields.

Mr. Hill said his family's history and strong connection to VSU led him to create the endowment. "I asked myself, 'What would make a difference right now?'" he said. "I realized this endowment could serve as a model for others."
He is a retired executive vice president for human resources for Landmark Media Enterprises Inc., publisher of The Virginian-Pilot newspaper in Norfolk. He also is a co-founder and president of the Hampton Roads Prostate Health Forum and a founding board member of the Community Free Clinic of Newport News.