Personality: Thomas L. Johnson Jr.
Spotlight on local chapter president of National Negro Golf Association
5/7/2015, 11:45 a.m.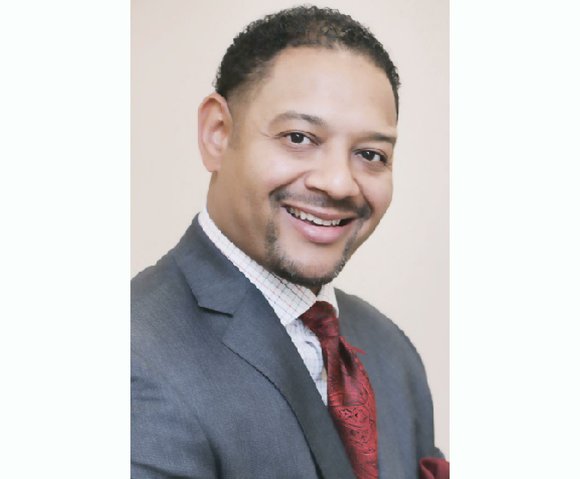 Fore!
Be on the lookout for golf, fun and fellowship.
That's what organizers of the National Negro Golf Association (NNGA) are aiming for next weekend when the organization kicks off its 50th anniversary celebration with golf, get-togethers and commemorations in the Richmond area.
Thomas L. Johnson Jr., president of the Richmond Chapter of the NNGA, is spearheading local organization efforts.
"It is imperative that we show NNGA members and their guests from around the country true Richmond hospitality," Mr. Johnson says. "My role as president is to ensure that this comes off without a hitch." Other NNGA members from Atlanta, Philadelphia, Cleveland, New York and Washington will converge on Richmond for the events, scheduled from Wednesday, May 13 through Sunday, May 17.
Play will open with a "Ham Am Scramble" on Thursday at Mattaponi Springs Golf Club in Ruther Glen, followed by a tournament Friday and Saturday at Hunting Hawk Golf Club in Henrico County.
Members will stay at a Henrico County hotel and engage in a bevy of social activities between rounds of golf. Among the activities: An awards banquet and celebration of the NNGA's two living founders — NNGA Richmond chapter member Dr. George M. Hampton of Dale City, a former professor who previously served on the Virginia Parole Board and as chair of the Virginia ABC Board, and Attorney O.T. Wells of New York City.
The NNGA was founded in 1965 in Lebanon, Pa., by 11 friends to "bring together men of goodwill in the spirit of camaraderie and social enjoyment of its members," according to its website.
The founders chose golf "to enhance the spirit of life and to cement that camaraderie," it continues. At the time of the NNGA's formation, access to golf by African-American players was extremely rare because of discrimination and exclusionary policies.
In 1961, Charlie Sifford, who had won the United Golf Association's National Negro Open six times, was the first African-American to play on the PGA Tour. Mr. Sifford was a friend of the NNGA founders. He was awarded the Presidential Medal of Freedom in 2014 and died in February at age 92.
NNGA organizers agreed to play three times a year at different courses across the nation and abroad with a mission to "increase access and awareness to the game for minorities across the country."
During the last 50 years, the NNGA has grown to more than 200 members from Maine to California connected with seven chapters.
The Richmond chapter is the NNGA's largest with 44 members ranging in age from 30 to 80, says Mr. Johnson. Members are required to be at least 21 years old, interested in playing golf and upholding the integrity of the game, he adds.
The organization has assisted several African-American pro golfers seeking to advance their careers. It also supports the National Minority Junior Golf Scholarship Fund and has helped raise money for the United Negro College Fund through celebrity golf tournaments.
"Our motto is fun, camaraderie and golf, in that order," Mr. Johnson says. "If you can't meet the first two criteria, the NNGA is not for you."