Personality: Brenda W. Johnson
Spotlight on president of Top Lady Clubbers
8/13/2015, 2:23 p.m.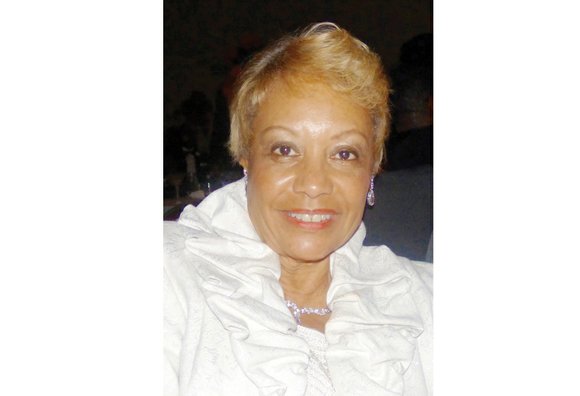 Brenda W. Johnson says the golf bug first bit her when a sorority sister from Delta Sigma Theta invited her to take up the sport when she lived in Michigan.
"She says, 'Let's learn how to play golf,' " Mrs. Johnson recalls. "I looked at her as if she was crazy. But we moved ahead anyway and started lessons. We both had very young families at the time, so we didn't play often."
Mrs. Johnson says she began going to the links more frequently after moving back to her hometown of Richmond in 2004. One of her first orders of business, she says, was to join the Jefferson Lakeside Country Club in Henrico County with her husband, "which provides us with the opportunity to play on a regular basis."
Today, Mrs. Johnson — a grandmother of six — further quenches her appetite to play the game she loves by competing with the Top Lady Clubbers, a Richmond-based group of female African-American golfers.
She is serving her second two-year term as president of the club that was organized in December 1997 by golf pals Marie Moore, Pat Foster and Felicia Perry.
Today, the club has 21 active members, and "we're always looking for additional golfers," she says.
"We want to encourage, support and educate African-American women about the game of golf," she says
"There was no organization in the Richmond area at the time that supported women wanting to learn the game," Mrs. Johnson says of the need for the women's club.
Mrs. Johnson first served as president in 2008. She started her second term in 2014 after serving as vice president. She says the club routinely donates proceeds from its tournaments to support various community efforts. The club's first tournament in September 1998 benefited local student scholarships and the United Negro College Fund.
Most recently, the group donated money to aid the young girls golf program at Armstrong High School in the East End.
Mrs. Johnson says she plays with a 24 handicap, meaning she averages shooting about 24 over par on a course.
She says she is currently recovering from a broken ankle.
"I haven't played much this summer, but I'll be back!" she vows.
While the club's season is over at the end of September, women interested in joining may contact Mrs. Johnson at toff11brenda@aol.com.
Let's meet this week's Personality, Brenda W. Johnson:
Occupation: Retired educator.
Date and place of birth: 1947, Richmond.
Current home: Richmond.
Education: Bachelor's degree from Virginia Commonwealth University.
Family: Husband, Charles, and two adult children.
Background: I was an only child, but grew up as an Air Force brat in several locations including Richmond, Japan, California, Arizona, New Mexico and Florida.
Top Lady Clubber profile: Most of our members are married, some with young children. We also have single ladies and some grandmothers. We have a judge, several educators and professional businesswomen, as well as retirees.
Their skill level is: Handicaps range from 10 to as high as 30 and above.
We meet: Bimonthly, usually at someone's home.