Marie Moore, former city schoolteacher, dies at 72
2/4/2017, 3:05 p.m.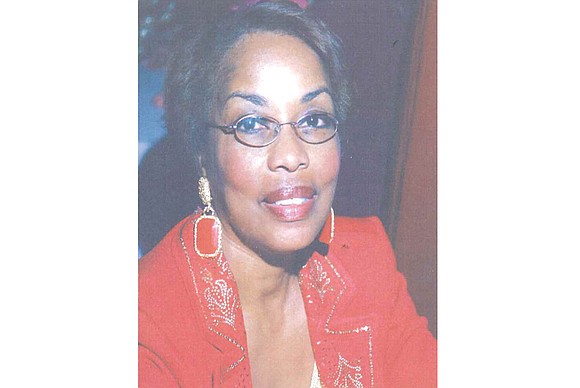 She was an educator, wife, mother, socialite, golfer, businesswoman and active church member.
Marie Gwendolyn McNair Moore wore multiple hats in a busy life.

Among other things, she taught hundreds of Richmond children as an elementary schoolteacher before she retired in 2001 after 32 years in the classroom.
 Mrs. Moore also was a partner to her husband of 48 years, Jesse A. Moore, in his business, Moore's Auto Body and Paint Shop. Formerly located in Richmond, the business now is in Dinwiddie County. She kept the books and managed the operation when he was away.

She belonged to several women's civic and social clubs and was a co-founder of Top Lady Clubbers, the first Richmond area golf club for African-American women, while also participating in two other women's golf groups, the Lakeside Women's Golf Association and the Belmont Ladies Golf League.
 "She was an outgoing, classy and organized woman who put everything she had into everything she did," said her daughter, Themeca N. Moore of Richmond.

Mrs. Moore is being remembered for her many roles following her death Saturday, Jan. 28, 2017. She died at The Hermitage of complications from a stroke. She was 72.
 Final tributes will be paid to Mrs. Moore at noon Saturday, Feb. 4, at First Baptist Church of South Richmond, 1501 Decatur St. in South Side.

Dr. Dwight C. Jones, the church's senior pastor, is to officiate at the service for Mrs. Moore, a longtime member who taught for the church's Vacation Bible School and participated in the Women's Ministry and Joshua's Army.

A wake will be held 6 p.m. Friday, Feb. 3, at Scott's Funeral Home, 115 E. Brookland Park Blvd. in North Side.

She will be buried in Oakwood Cemetery.

Born in Lumberton, N.C., Mrs. Moore began teaching in Richmond after graduating in 1966 from Winston-Salem Teachers College, now a university. She earned a master's of business administration from Averett College in 1996.

Mrs. Moore was a past president of the Commonwealth Chapter of The Links Inc. and a member of the Richmond Alumnae Chapter of Delta Sigma Theta Sorority, The Carousels, the Moles and D'JEMS.
 She also was a member of the 2002 Class of Leadership Metro Richmond.

In addition to her husband and daughter, survivors include her sister, C.M. Lewis of Jackson, Miss.