Bernetta M. Williams, longtime math, science teacher, dies at 72
8/2/2018, 6 a.m.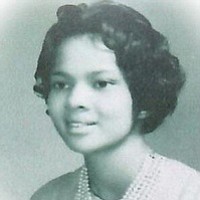 Richmond educator Bernetta Marie Williams sought to transfer her passion for math and science to Richmond middle school students.
Ms. Williams, who for decades taught students at Thomas C. Boushall Middle School, was proud of helping youngsters master the basics of the subjects she loved before they moved on to high school. She spent 30 years in the classroom and, after retiring, continued as a substitute teacher for several years.
Friends said Ms. Williams always treated her students like they were her own children.
Ms. Williams is being remembered following her death on Wednesday, July 18, 2018. She was 72.
Family and friends celebrated her life Tuesday, July 24, at Second Baptist Church of South Richmond, of which she was a lifelong member.
Born in Richmond, Ms. Williams graduated from Maggie L. Walker High School, where she excelled in the classroom and also was a cheerleader.
She earned a bachelor's in biology from Virginia Union University and secured a research position at the Medical College of Virginia, now the Virginia Commonwealth University School of Medicine. She later joined a Richmond-based pharmaceutical company, but ultimately decided she wanted to teach.

Ms. Williams joined the Richmond Public Schools faculty after returning to Virginia State University to earn a master's in education.
Outside the classroom, she was active in a number of organizations, including the Richmond Education Association, a Richmond area chapter of the American Business Women's Association and Pi Lambda Theta education honor society.
Ms. Williams also belonged to the Richmond Chapter of Delicados Inc., the Upsilon Omega Chapter of Alpha Kappa Alpha Sorority and The Red Hat Society.
There are no immediate survivors.