Garland Avenue Baptist honors 5 women
5/22/2015, 12:27 p.m. | Updated on 5/22/2015, 2:50 p.m.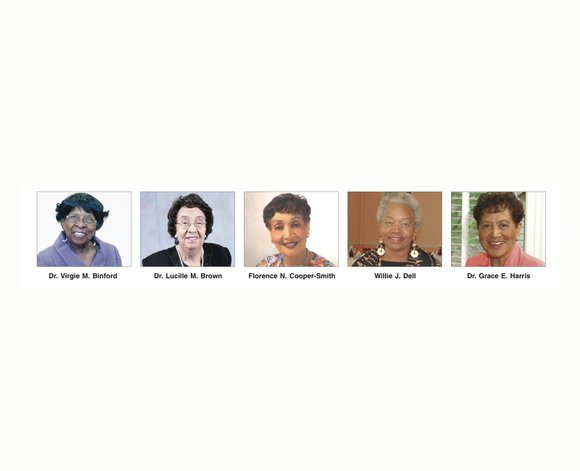 Five Richmond area women have received Living Legacy awards from Garland Avenue Baptist Church on North Side.
The women were singled out for their impact on education, health and civic affairs in the city at the church's Living Legacy Colloquium on May 16 with the theme "Women of Conscience: Acts of Faith."
NBC12 news anchor Sabrina Squire served as mistress of ceremonies at the program.
The honorees are:
• Dr. Virgie M. Binford, a well-known motivational speaker and longtime educator for Richmond Public Schools. The city Juvenile Detention Center's education center is named in her honor.
• Dr. Lucille M. Brown, retired superintendent of Richmond Public Schools and longtime member of numerous boards, including the Virginia Union University Board of Trustees. A Richmond middle school is named in her honor.
• Florence N. Cooper-Smith, pioneer of sickle cell awareness regionally and nationally whose work has resulted in increased screening, improved treatment and greater dissemination of information about the potentially crippling and at times fatal blood disease that afflicts mostly African-Americans. Virginia Commonwealth University has named its sickle cell initiative in her honor.
• Willie J. Dell, a former Richmond City Council member and volunteer Haiti mission worker. She also is the retired executive director of the Richmond Community Senior Center. A portion of a city street now bears an honorary street sign to recognize her service to the city.
• Dr. Grace E. Harris, who twice served as acting president of Virginia Commonwealth University during her 40-year tenure at the university. She also served as provost and vice president of academic affairs and as a professor of social work at VCU. The school has named a building and a leadership institute in her honor.