Pugh to be inducted in Black College Football Hall of Fame
11/13/2015, 4:37 p.m.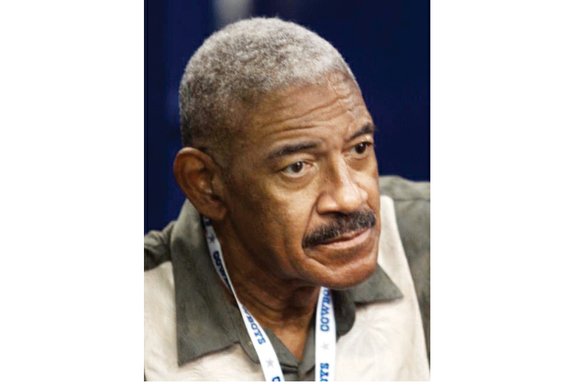 Former Elizabeth City State University star Jethro Pugh, who died Jan. 7, has been named to the Black College Football Hall of Fame.
Mr. Pugh will be inducted posthumously Feb. 27 during ceremonies at the Hall of Fame in Atlanta, Ga. Inductees also will be honored Dec. 19 during the Celebration Bowl in Atlanta. The bowl game will be a match between the MEAC and SWAC championship teams.
Others named to the 2016 Hall of Fame Class include Ken Burrough and Lloyd "Judge" Wells of Texas Southern University, Otis Taylor of Prairie View A&M University, Emmitt Thomas of Bishop College and Aeneas Williams of Southern University.
From Windsor, N.C., Mr. Pugh was an All-CIAA defensive end for Elizabeth City State in 1963 and 1964.
The 6-foot-6 lineman played for the Dallas Cowboys from 1965 to 1978, helping the team to two Super Bowls in 1972 and 1978.
A feared pass rusher, Mr. Pugh recorded 95.5 sacks during his pro career, including 15.5 in 1968.
He enjoyed the fourth longest career of any Cowboy player, behind only Ed "Too Tall" Jones, Bill Bates and Mark Tuinei.