Richmond Christian Center sending up a prayer for $
Jeremy M. Lazarus | 11/13/2015, 5:08 p.m. | Updated on 11/13/2015, 5:08 p.m.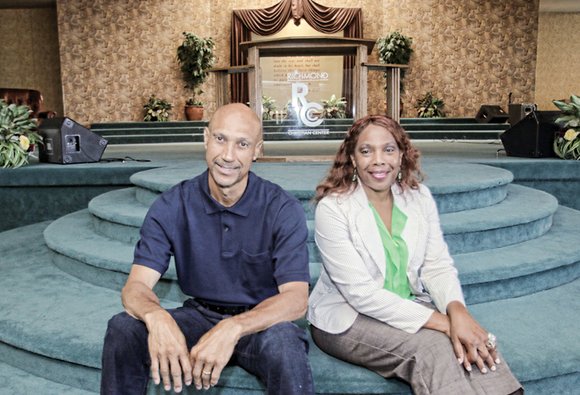 Thursday, Dec. 17.
That's the deadline for the bankrupt Richmond Christian Center to pay $200,000 in back taxes and overdue legal and accounting bills.
Without that payment, the 32-year South Side church will not be able to emerge from bankruptcy and their lender would halt plans to refinance the remaining $2.2 million on the mortgage.
If the bills aren't paid, the church would once again face foreclosure and sale of the sanctuary and other properties in and around the 200 block of Cowardin Avenue. And this time, bankruptcy protection would not be an option.
Three months ago, three volunteer trustees who now lead the church radiated confidence that the church would emerge from bankruptcy after months of help from a court-appointed trustee who had spurned a sale and worked with them and the congregation to put their finances in order.
With help from an aggressive property management firm, the trio of church trustees leased much of the church's vacant property to various businesses, ranging from a women's fitness company to a day care center and a nonprofit youth basketball program — bringing in much-needed funds.
The church trustees also quickly raised $50,000 toward the $200,000 goal, in part with the assistance of former members of the church.
Richmond Christian Center once was one of the largest churches in the area, with more than 3,000 members. The rolls have shrunk to about 150 people who attend the church's two Sunday services.

In an interview Tuesday, the trustees, Rhonda Hickman, the Rev. Calvin W. Yarbrough and Raymond Partridge, acknowledged they are facing a daunting challenge to reach the $200,000 goal and achieve a resurrection of the church that has been under bankruptcy protection for two years.

Since September, their representatives twice have had to tell U.S. Bankruptcy Court Judge Keith L. Phillips that the church needed more time to pay the bills, including the fees for the court-appointed trustee, Bruce Matson, and experts he hired.

"We've had two extensions," Rev. Yarbrough said. "Now it's three strikes and you're out."
Ms. Hickman said Mr. Matson plans to come to the church Sunday to emphasize that point.
Ms. Hickman said she and the church's other trustees are doing everything they can. They are holding fundraisers, tapping the core members of the congregation and encouraging supporters to give. They've even set up a GoFundMe page.
Mr. Matson said if the fundraising fails, all of the donated money that has been properly recorded would be returned to the givers rather than used to pay bills. Ms. Hickman hopes that promise will coax reluctant potential contributors to give.
She said some people have preferred to give money to aid RCC founder and pastor, Stephen A. Parson, who has been on unpaid leave since February and has seen his income dry up.
"That's their right," Ms. Hickman said, "but it does put the building and property in jeopardy."
Will their fundraising work? That's still unknown, Ms. Hickman said. "We're leaving it up to God that people will come through for us."