Personality: Bessida C. White
Spotlight on Virginia chair of Genealogical Society's conference
10/9/2015, 8:16 a.m.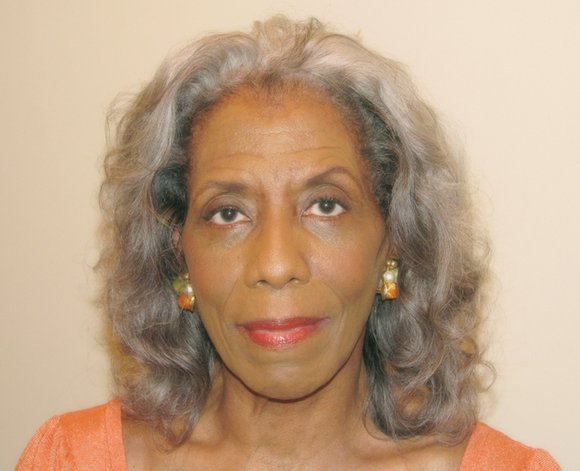 Bessida C. White says she began researching her family genealogy in 1984.
Through her research, she discovered that her husband's great-grandfather, Richard Bladen, served in the United States Colored Troops during the Civil War.
She also found that a home built by her great-great-grandfather, William Andrew White, is still inhabited in King and Queen County.
Fueled by a passion to learn more about her predecessors and others around her, she joined the Richmond Chapter of the Afro-American Historical and Genealogical Society a few years later. She began attending the group's annual national conference in Washington.
She met James Dent Walker, founder of the society, and had him speak at her family reunion in 1988.
Today, Ms. White is the chair of the Virginia planning committee for the 2015 Afro-American Historical and Genealogical Society's 36th National Genealogy Conference.
It will be held Oct. 15 through Oct. 17 at the Richmond Marriott Hotel, 500 E. Broad St., in Downtown. The conference theme is "Virginia, Where African-American Roots Run Deep: Family History and the National Narrative."
Ms. White says she expects about 400 people to attend the national conference, with her goal being " to produce a conference that is enjoyable, informational and inspirational."
Ms. White says it's the first national gathering of African-American genealogists to take place in Virginia.
"The conference will explore Virginia's unique place in African-American family history, local and national episodes in the American history narrative, and connections between Virginia and the rest of the nation," Ms. White says.
The Genealogy Society was founded in 1977. Today, there are four chapters in Virginia and 32 across the nation.
"The Genealogical Society strives to preserve African-ancestored family, history, genealogy and cultural diversity by teaching research techniques and disseminating information throughout the community," Ms. White says.
She adds that its primary goals are to "promote scholarly research, provide resources for historical and genealogical studies, create a network of persons with similar interests and assist members in documenting their histories." It's a family affair for this week's Personality, Bessida C. White:
Date and place of birth: Dec. 28, 1947, in Richmond.
Education: Bachelor's degree, Virginia State College; law degree, The College of William & Mary.
Current home: Jamaica, Va., in Middlesex County.
Family: Husband, Philip N. Bladen; daughter, Lauren Cauthorne Bladen-White.
Names of Afro-American Historical and Genealogical Society chapters in Virginia: Greater Richmond, Virginia Chapter, Hampton Roads Chapter; Burke, Brown, Steppe Chapter (Charlottesville); and Central Virginia Chapter (Palmyra).
What's extra special about this year's conference: It is expected to be one of the largest AAHGS conferences ever because so many persons have family roots in Virginia. A special conference feature will be a presentation of the genealogy of former Virginia Gov. L. Douglas Wilder.
Names of prominent speakers: L. Douglas Wilder, Dr. Edward L. Ayers, president emeritus of the University of Richmond; Kenyatta Berry, host of PBS' "Genealogy Road Show"; John W. Franklin, senior manager, Office of the Deputy Director, National Museum of African American History and Culture; Christy Coleman, co-CEO, American Civil War Museum; and Greg Crawford, local records service program manager, Library of Virginia.