'Ambassador of Compassion' dies at 62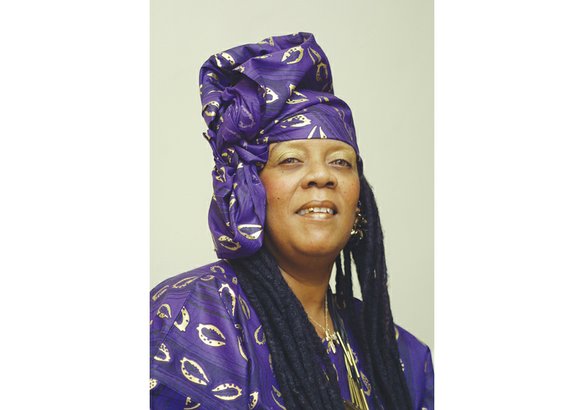 Even in the final few days before she succumbed to heart failure, Alicia C. Rasin found the time and energy to assist others in need.
"She got a phone call at home last week from a family who had lost someone," her sister, Pamela Smith, said Monday.
"She could not walk and she could barely talk. But she told the family to come over the next day and she would try to help them. They came over and she told them what to do for the funeral."
Known as the city's "Ambassador of Compassion" for the decades she comforted hundreds of mourning families of homicide victims and served others in the community with her tireless love, Ms. Raisin died two days later, Friday, Oct. 9, 2015, at VCU Medical Center in Downtown, surrounded by her three sisters — Pamela, Albertina Walker and Rita Edwards. She was 62.
She had spent much of the past few years battling serious health issues.
Fittingly, family and community members are scheduled to honor Ms. Rasin with a candlelight prayer vigil 6 p.m. Thursday, Oct. 15, in Jefferson Park, 21st and Marshall streets, across from the Church Hill home where she was raised by her parents, Malachi and Australia Rasin, and lived her entire life.
A wake will be held from 6 to 7 p.m. Friday, Oct. 16, at Chiles' Funeral Home, 2100 Fairmount Ave.
Ms. Rasin's life will be celebrated during a service 3 p.m. Saturday, Oct. 17, at Saint Paul's Baptist Church, 4247 Creighton Road, in Henrico County.
On Monday evening, dozens of people gathered at Ms. Rasin's home to share hugs, tears and warm memories of her life.
Born Dec. 28, 1952, Ms. Rasin "always cared more about everyone else than she did about herself," said her sister, Ms. Edwards.
"I remember when she was 8, we would be in the kitchen and she would bring homeless people in off the street and ask our parents if they could stay and eat. My parents usually said yes," Ms. Edwards said. "She would always say her calling to help others was God's gift to her."
Ms. Rasin graduated from John F. Kennedy High School in 1970 and earned a bachelor's degree in special education from Virginia State University.
When Ms. Rasin was in her early 20s, doctors at Johns Hopkins Medical Center in Baltimore removed a brain tumor when she was taken there after experiencing blindness, her sister, Ms. Walker, recalled.
Her sight was restored, but Ms. Rasin was physically disabled for the remainder of her life with a series of other illnesses and afflictions, Ms. Walker said.
Undeterred, she stayed true to her calling, becoming a beacon of love in the community the remainder of her life.
In the early 1990s, Ms. Rasin formed Citizens Against Crime to comfort the victims of violence in the city.
"Everyone knows what's inside the yellow tape at homicide scenes," said Ms. Walker, a retired captain with the Richmond Police Department.
"But Alicia did her greatest work with people outside the yellow tape, working with families of homicide victims and other community members to prevent them from becoming the next victims."