Personality: Lindsey N. Shavers
Spotlight on Jack and Jill Mid-Atlantic Teen President
9/17/2015, 10:07 p.m. | Updated on 9/17/2015, 10:09 p.m.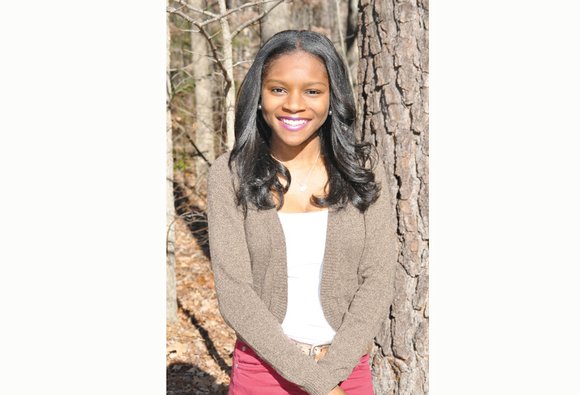 Major focus of organization today: To invest in the future of all children by creating leadership opportunities for children, raising literacy and mathematical competencies, encouraging cultural consciousness, instilling moral and social responsibility in America's youths and engaging in national legislative advocacy and service projects. 
Role as a National Teen Board Member: I will receive presiding officer training and best practices instruction; identify national causes that we should support and develop a communication plan; help formalize our organization's social media engagement plan; and develop an e-blast for teens.
How I was selected: It was like running for senior class president on steroids. After I was nominated by a teen delegate, I had 24 hours to have my credentials approved, prepare campaign materials, assemble a campaign team, participate in a candidate's forum, meet as many teens as I could, write my campaign speech and deliver it. I was elected by 29 teen delegates who represent all of the teens in our region.    
My No. 1 goal as Mid-Atlantic Teen Regional President: Inspire my peers to lead within Jack and Jill and their respective communities. 
Strategy for achieving it: By seeking their assistance with planning and executing our Jack and Jill regional conferences, meetings, service projects and social events. All Mid-Atlantic chapter presidents and their teen members are welcome to join my monthly conference calls to share their ideas, volunteer for assignments and meet other teens throughout the region.
Definition of a leader: Someone who inspires and empowers others to achieve their best.
Favorite music artists: Miguel and Jhene Aiko.
Best late-night snack: Chips.
Career goal: Orthodontist or environmental engineer.
Ultimate ambition: To own a venture capital firm.
Hero: Barbara Rose Johns.
Hobbies: Backpacking, running, biking, photography — anything that involves the outdoors.
Nobody knows I'm: An avid explorer. Check me out at www.explorealittle.com.
If I could have my wish, it would be: To travel the world.
Three words that best describe me: Adventurous, energetic and creative. 
The one thing that I can't stand: Closed-minded people.
The people who influenced me the most: My parents.
The book that influenced me the most: "Oh, the Places You'll Go!" by Dr. Seuss.
What I'm reading now: My SAT study guide.
My next goal: Apply to college.