Journey for Justice' makes stop in Richmond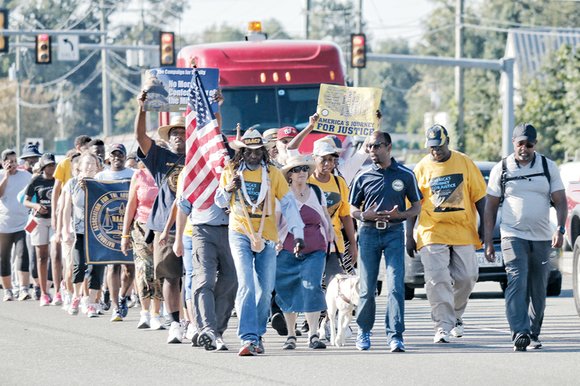 By Joey Matthews
"The struggles (for civil rights) that our parents and grandparents fought still continue. Those who would take away hard-earned rights take note: A new generation has taken up the challenge. As we march on this America's 'Journey for Justice,' we say to everyone, 'We will not turn around!' "
With those words, Cornell W. Brooks, national NAACP president and CEO, brought an audience at Virginia Union University to its feet.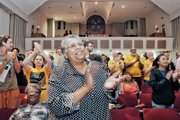 He spoke last week at a VUU rally marking the arrival in Richmond of marchers on the 860-mile journey to the nation's capital to push for justice, equality and voting rights.
The march began Aug. 1 in Selma, Ala., and ended Tuesday when participants entered Washington for a rally on the steps of the Lincoln Memorial.
U.S. Sens. Tim Kaine of Virginia and Bernie Sanders of Vermont, a presidential candidate, were among the array of speakers at the rally.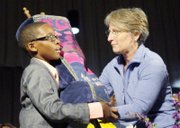 On Wednesday, the marchers capped their journey with a walk to Capitol Hill to call on members of Congress to revitalize and strengthen the federal Voting Rights Act of 1965, to support more sustainable jobs with living wages, to endorse criminal justice reforms and to back education equity and access to health care for all.
"We march today as our predecessors marched 50 years ago as an affirmation of our hope and a firm belief that our efforts will bring about change," Congressman G.K. Butterfield of North Carolina, chairman of the Congressional Black Caucus, explained in a release.
At the Sept. 10 rally at VUU, Mr. Brooks, an attorney and fourth-generation minister, told the 150 participants the march was needed to push back against "forces that seem intent on turning back the clock to the days of segregation and Jim Crow."
Dozens of marchers stayed in Richmond through Sept. 12. They walked about 20 miles each day, then returned to Richmond by bus each night to stay at the host church, Grace Baptist, in the upscale, predominately white Windsor Farms neighborhood. The church also hosted teach-ins on the election process, voter suppression and environmental justice.
In his speech at VUU, Mr. Brooks called the right to vote "the North Star … in the firmament of our freedoms, in the constellation of our constitutional rights."
"This generation says, 'We will not allow that light to dim, we will not allow that light to darken … and we will fight for the right to vote.' "
Moments after Mr. Brooks' address, Elijah Coles-Brown, a sixth-grader at Moody Middle School in Henrico County, stole the show as he strode to the VUU stage calling on African-Americans and others to fight for voting rights.
"I want you to know that I am 11 years old and that I realize the high price that was paid for us to be where we are today," he said with the fire of an evangelist.
"Our vote is our voice!" he declared as his listeners rose to applaud him. "If we don't vote, then we are saying nothing. If we say nothing, we know nothing. If we know nothing, we do nothing, then we cannot fight for our rights."
Fifty years ago, the youthful orator said, "People didn't sit back and say, 'No, it is not my job to do this,'" as he called for a rebirth of the courage to tackle the issue.
Other speakers included Virginia NAACP President Carmen Taylor of Hampton and former state Sen. Henry L. Marsh III of Richmond.
Mr. Marsh's successor, state Sen. Rosalyn R. Dance of Petersburg, declared, "We are all in for America's 'Journey for Justice,' " noting the marchers' issues mirror those she and her colleagues in the Virginia Legislative Black Caucus fight for in this state.
Rabbi Amy Schwartzman of Temple Rodef Shalom in Falls Church capped the event when she passed a Torah — the sacred Hebrew scroll of the five books of Moses — to the impressive young man, an honor for the youth.
Journey for Justice marchers carried a Torah during the entire journey to signify the Old Testament story of the Israelites being delivered from enslavement in Egypt.