Faith-based group out to change world for homeless students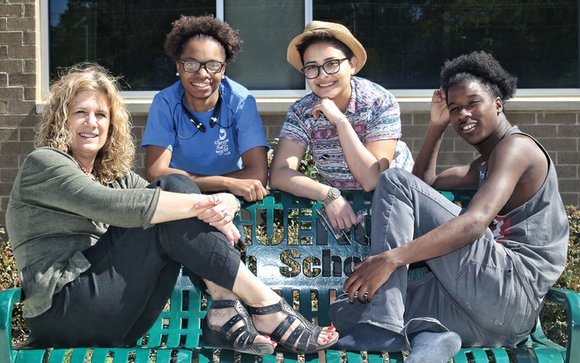 Reaching out to a dozen other churches, Dr. May said volunteers came together to develop CWRVA to provide each participating student with a network of caring adults, help in obtaining stable housing and weekly after-school programs.
The group covers the expense of driver education, remembers the participants' birthdays and "sticks with our students even after they turn 18 and graduate," Dr. May said.
CWRVA now works with others in the field, such as Advocates for Richmond Youth, Art 180, Great Expectations, the Richmond Behavioral Health Authority, Richard Bland College and J. Sargeant Reynolds Community College, to provide support and motivation.
The organization always seems to find the help it needs. For example, when CWRVA was looking for space for its after-school program, the group found it at Boulevard United Methodist Church in the city.
The organization operates on a shoestring budget of $50,000 to $60,000 a year, with small grants from participating churches and community groups, individual donations and by staging fundraisers, such as a sale of new and gently used purses and jewelry and the sale of cookies. On Sunday, April 24, the Virginia Benefit Chorale will sing at 7 p.m. at Bon Air United Methodist Church to benefit CWRVA.
To Dr. Day, "the program works because we are flexible and responsive to student needs as they arise. We care deeply for our students as individuals. They are never a case number or a file in a drawer.
"The key has been fostering relationships between the students and our volunteer adults," she continued. "That's what we teach our students — to constantly form relationships with people who will be positive and supportive."