RISC to host 'Nehemiah Action' at St. Paul's Baptist Church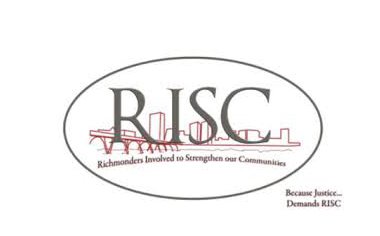 An interfaith group of more than 1,600 people are expected to gather 7 p.m. Monday, May 2, at St. Paul's Baptist Church in Henrico County.
They will call on Henrico school leaders to "address the crisis of students who cannot read," according to event organizers.
Additionally, event organizers are to discuss efforts to get a commitment from VCU Medical Center and HCA hospital systems to hire and train employees for health care jobs.
The gathering at St. Paul's is called a "Nehemiah Action" and is being organized by Richmonders Involved to Strengthen our Communities, or RISC, an interfaith, multiracial coalition of 17 congregations in the greater Richmond area.
The group bases its coalition efforts on the biblical story of Nehemiah, who organized a group of people to affect change on the social injustices of their day.
At St. Paul's, speakers will include parents and students who are concerned about the reading issue, which RISC has been raising with Henrico school leaders for more than a year, organizers stated in a news release.
RISC is calling on school leaders to implement a proven pilot reading program for children in kindergarten through second grades at the five elementary schools in the county that had the lowest Standards of Learning test scores for reading in 2015.
Those schools, Highland Springs, Montrose, Laburnum, Ratcliffe and Sandston elementary schools, are located in the eastern end of Henrico County, organizers said.
Schools in Eastern Henrico tend to have larger populations of African-American students.
"None of those schools met the benchmark for even a narrow margin of improvement, which is true of eight additional elementary schools in Henrico County," event organizers stated.
RISC members stated they are seeking to get job hiring and training commitments from the hospital systems for people referred from a coalition that includes J. Sargeant Reynolds Community College and local nonprofits.
"Hundreds of entry level jobs go unfilled every year in Richmond's hospital systems" and "no low-cost training programs are available in the Richmond region for the most in-demand, living wage jobs in the hospital systems," organizers stated.
While the focus will be on helping North Side and East End residents of Richmond to land health care jobs, participation will be open to people in other low-income communities as well.
For more information on the event, call (804) 476-0889, email riscoffice@gmail.com or go to riscrichmond.org.